WuJun Declares: The New Era of Foreign Trade Combining Internet With Team Has Already Come!
Chuangxinjia www.nfctagfactory.com 2017-03-24 14:00:53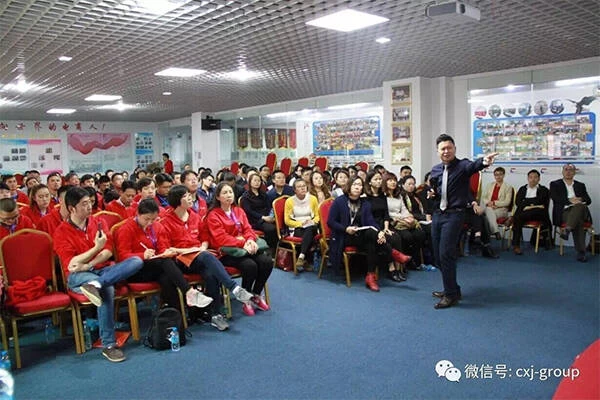 1.It must be a hard job for a factory if they don't have sales team, therefore, they have to create their own sales team to gradually weed out customers of no value.

2.Starting to build his own sales team from 2008, 34 trading teams, namely 34 trading companies.

3.It is easy for a factory to recruit general workers, but difficult to recruit university students, for integrated industrial and trade enterprises, they are able to recurit college students, but the crucial talented persons won't stay with only base salary plus commission. While salary plus commision and shares will transform working platform into startup platform.

4.Giving shares to the staff is not equal to paying the staff a salary, but a kind of entrepreneurial mechanism, giving shares is actually to promise to give the money earned to the staff according to a certain proportion when there is no enough money.

5.Sales team is an independent foreign trade company, with independent accounting, and they must share out bonus if they earn money, once produce benefits, the sales team of 5 to 6 people will earn more money than 500 to 600 general workers.

6.Human consumption is the biggest crisis for an enterprise, therefore, we need to weed out the staff who can't creat benefits for a long time, only by solving these problems can we build the team better.

7.To look for high level client group, we have to build domestic and foreign trade team, we won't deliver unless the customers pay us in advance, there are no debts and payment days for foreign trade.

8.There must be good products for truly profitable enterprises, only good products have good market, and survive better, but only there is a good sales team will they do long-term business.

9.It is totally different for foreign trade clerk and general workers, how to recruit foreign trade personnel? How to make them get down to work? It is the best period for the foreign trade clerks to cultivate feelings, to grow up, to build the ideal startup platform in the first three months when there are no earnings. Professional products knowledge occupies seventy percent, therefore, foreign trade personnel should receive professional training on industry and product knowledge, and accept quantitative assessment, become the professional foreign trade experts of the industry early.

10.The background training of Alibaba occupies thirty percent, pay attention to the inquiry, consider the conversion rate from exposure to clicking to inquiry. Both supervisor and foreign trade clerk couldn't reply separately to the small and medium-sized inquiries less than 0.5 million, they need to reply together after team learning, the new staff will grow quickly and benefit a lot from team discussion.

And for big customers above 0.5 million, both supervisor and foreign trade clerk are not allowed to reply, they have to be given to the key client department to deal with. The project team of key client department is composed of technical personnel, purchasing staff, foreign trade personnel and the boss. Guided by the boss and make the decision finally.

11.Alibaba attaches great important to the top sponsored listing of the key word. As a rule of thumb, rate of return on investment of top sponsored listing is more than 100 times.