Established in 2005, Chuangxinjia has witnessed the technological innovation from rfid card to rfid tag, the overall change of market products in the past 15 years, and registered "Shenzhen Chuangxinjia RFID Tag Co., Ltd." in 2010. At present, Chuangxinjia has developed into a National High-Tech Enterprise, which is specialized in the integration of production, market and research. Starting from the PVC cards and RFID cards factory with only 33 workers, Chuangxinjia has accomplished the successful transition from traditional manufacturing industry to IOT technology enterprise(RFID technology development). With the accumulation of dozens of software copyrights and utility new inventions and patents, Chuangxinjia has been rewarded as "National High-Tech Enterprise", "Shenzhen High-Tech Enterprise", and has become an integrated enterprise which focuses on research, production and market. Meanwhile, by adopting the "Military + School + Family" corporate culture concept, accompanied by the continuous innovation of business model and marketing model, plus the B2B, B2C platform and excellent sales team, Chuangxinjia sells its products all over the world. Through years of efforts, the clients group has been expanded into various fields, like the five continents transport, electronic communications, tourism culture, animal husbandry and aquaculture, health care, financial services and so on.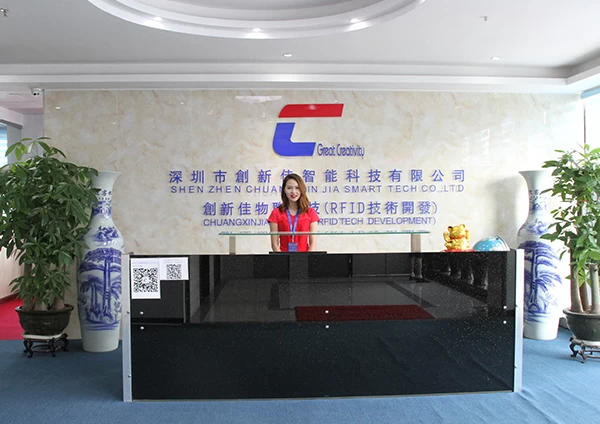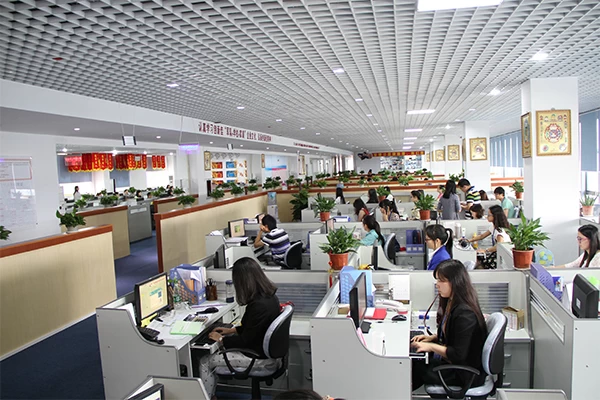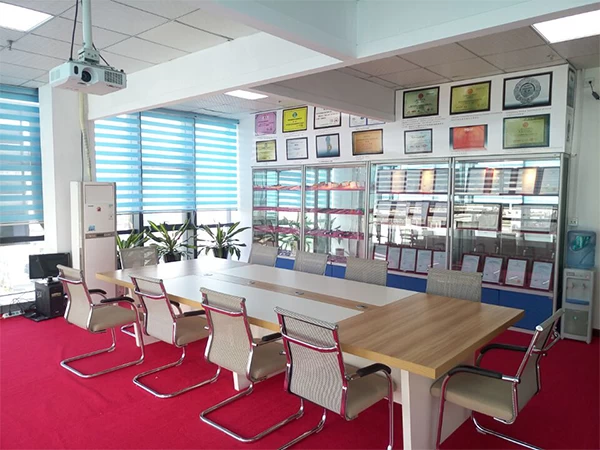 1. Technical Strength 
Chuangxinjia is specialized in RFID tag design, processing and the overall solution.
The experienced technological development team can design not only LF, HF, UHF tags, but also UHF reader, antenna and related software. Custom design can be made upon request. The RIFD laboratory is fully equipped with vector network analyzer, spectrum analyzer, signal source, tag tester and other related equipment. In addition, there is an environmental laboratory, which can test high and low temperature, vibration, dustproof and waterproof, fall prevention, anti-static and other related experiments.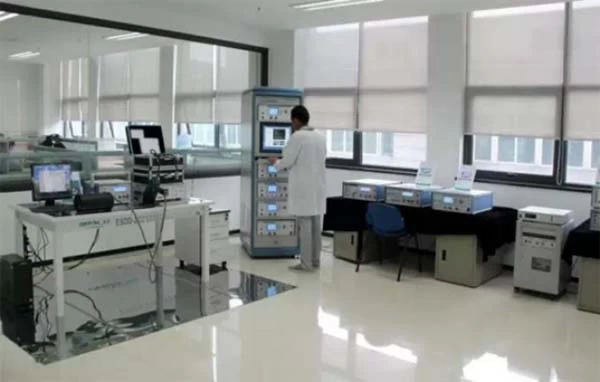 2. Production Capacity
Three production lines for RFID tag: 16,000,000 pcs (monthly output)
Four production lines for smart card, pvc card: 40,000,000 pcs (monthly output)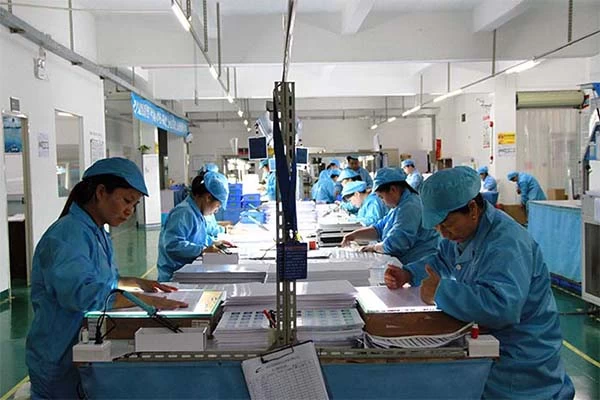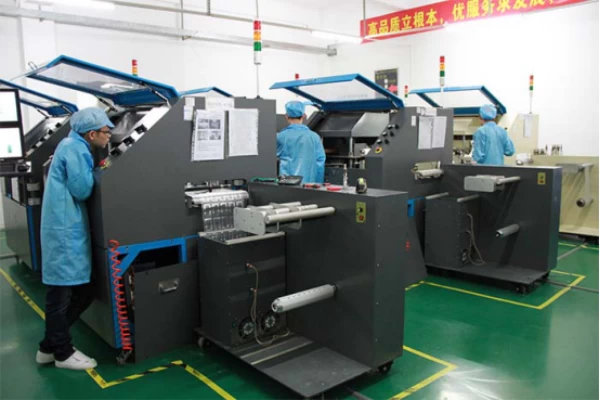 3. Clients
National Palace Museum, Cambridge University Library, The State Grid, Huawei, ZTE, Gree, Vanke, UK Telecom, Qatar Airline Company, Brazil Social Security, Iran Bus, Samsung, Sony, Nokia, Motorola, Google, OPPO, VIVO, Gionee, Coolpad, Meizu and so on.

4. Honors
China RFID Industry Annual Most Influential and Emerging RFID Enterprise Award
China RFID Industry Annual Most Influential RFID Tag Enterprise Award
China RFID Industry Annual "Star of IOT" RFID Tag Enterprise Award
ALIBABA Top 10 Global Net-Entrepreneurs Award
Shenzhen E-commerce Promotion Association Unit

5. Certifications
National High-Tech Enterprise
Shenzhen High-Tech Enterprise
ISO9001-2015 Certified Enterprise
ALIBABA BV Certified Enterprise
Made in China Certified Enterprise
Global Sources Certified Enterprise
SGS ROHS Certified Enterprise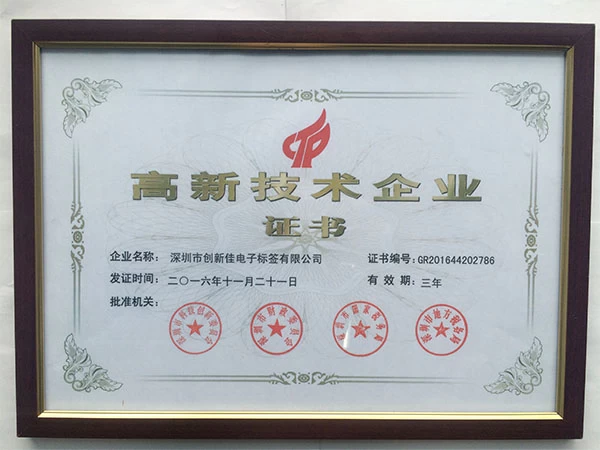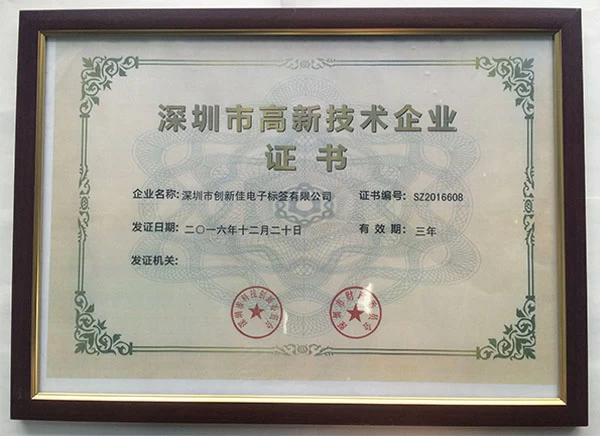 6. Technical Cooperation
NXP、ST、Broadcom、Infineon、Alien、Impinj、Fudan

7. Public Welfare
Chuangxinjia has been committed to public welfare, for example, building the Hope School, donating for students, actively helping rural areas infrastructure construction, which are highly evaluated by all sectors of society.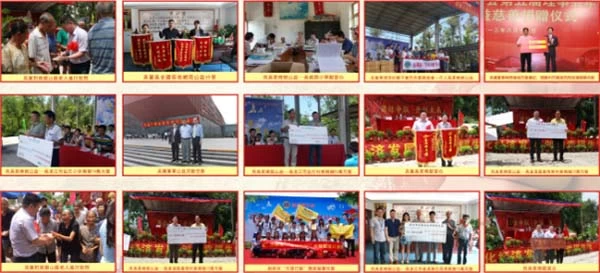 8. Sharing Spirit
Guided by the sharing spirit, in addition to focusing on its own technology development and marketing, Chuangxinjia also makes great contribution to the nationwide small and medium enterprises foreign trade business rapid development.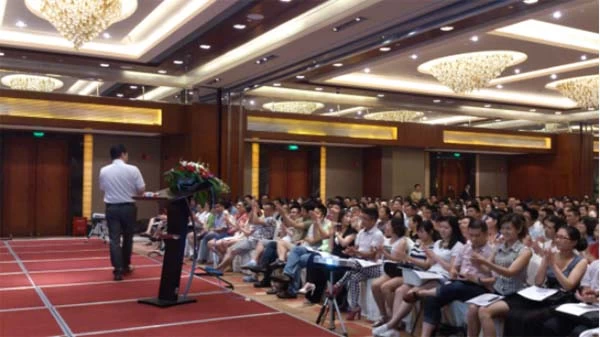 9. Capital Market
Chuangxinjia plans to be listed on Shenzhen Stock Exchange Small and Medium Board within three years. Through the pre-listing rectifying, optimizing resources allocation, readjusting industrial structure, increasing the R&D investment, Chuangxinjia will strive to broaden the domestic and foreign markets, and to better serve the society and public.