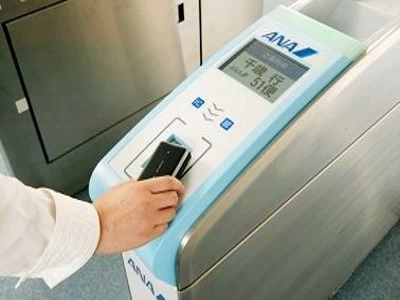 NFC Adapter for mobile: iCarte
Near Field Communication allows mobile devices to communicate with Smart Posters, POS systems as well as contactless transportation system readers.
This feature is now available to work with an existing iPhone by a smart add-on: The iCarte.
iCarte is designed to be easily attached to an existing iPhone 3G or 3GS. It also works with iPod touch.


The iCarte offers
 Read and write to Mifare cards (1K, 4K, others on request)
 Mifare 1K card emulation
 Works with free Smart Poster app from NEXPERTS
 Card Emulation in Secure Element based on JCOP


Key Features
 ISO 14443 A/B compatible
 ISO 15693 reader support
 ISO 18092 compatible
 Embedded Secure Element
 Micro-USB connector
 Black design (optionally available in white)
 62x27x12mm
 Snap-On Design for iPhone 3G/ 3GS
Complementary NEXPERTS services
 Management of Keys and Applets in the Secure Element
 Development of iPhone apps for NFC