RFID Wristband Tags Help Reduce People's Contact And Form An Orderly And Healthy Environment
Chuangxinjia www.nfctagfactory.com 2022-05-12 11:40:32
Recently, a new park in Louisiana called Moncus Park opened to the public, allowing people to purchase food and beverages with the flick of an RFID wristband tag. Moncus Park was used as a commercial development and is now a non-profit park that started construction in March 2018. It is intended to be a tourist attraction and to create green spaces that will host events such as concerts, weddings and sporting events as revenue generators.

Since food and alcoholic and non-alcoholic beverages are provided by local food vendors, entry is $10 per person, but entertainment is free, so people need an easy way to buy food and beverages. The application of RFID wristband tags is aimed at reducing queues and crowds at sales counters, and more importantly, tracking sales, people statistics and trends.

RFID wristband tags were deployed at the 2019 Louisiana International Music Festival, and subsequent events were made virtual during the pandemic. They were able to use the data from the RFID wristband tags to reduce queues and gain analytical data on customer behavior.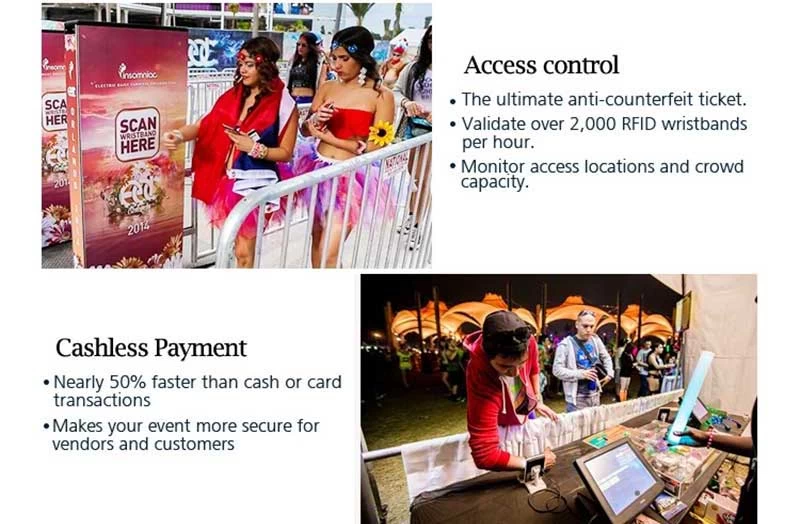 Upon arrival, visitors are given an RFID wristband with a unique ID number linked to their account in the park's software. When a family attends an event, each family member will have their own RFID wristband and can also have their own e-wallet for food and beverage purchases.

Currently, the RFID system used in the park mainly uses passive HF RFID wristband tags, and in addition to several recharge kiosks around the venue, the park has installed about 40 RFID reading devices. Visitors first buy tickets on the site, then use a debit or credit card account to deposit a predetermined amount of money into a dedicated digital wallet to spend on-site.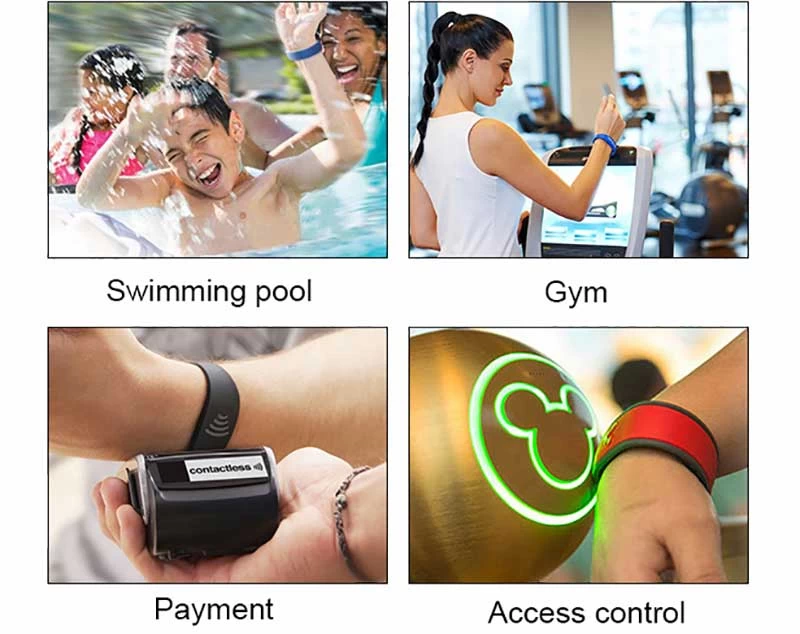 To make a transaction, an individual places an order, then when instructed to pay, taps the wristband against a nearby RFID reader to obtain a unique ID number and automatically deduct the corresponding sale amount from the digital wallet. The data is then transmitted to the event organizer's server, where users can view details such as what was purchased, when and who was purchased, as well as demographics of the buyers (such as their gender and age). Each food supplier has two RFID readers for payment.

Reducing queues not only makes sales faster and more convenient, but is also important in preventing the spread of disease. Once the funds on the rfid wristband account are used up, users can go to a top-up station or a dedicated service window to top up their account. After the campaign, users will receive these refunds within 7 days if they still have a balance on their account. Alternatively, they can return to the park another day and still use the wristband, but they will need to pay a new admission fee. The solution is designed to make purchases easier and faster than standard payment systems, reducing queues.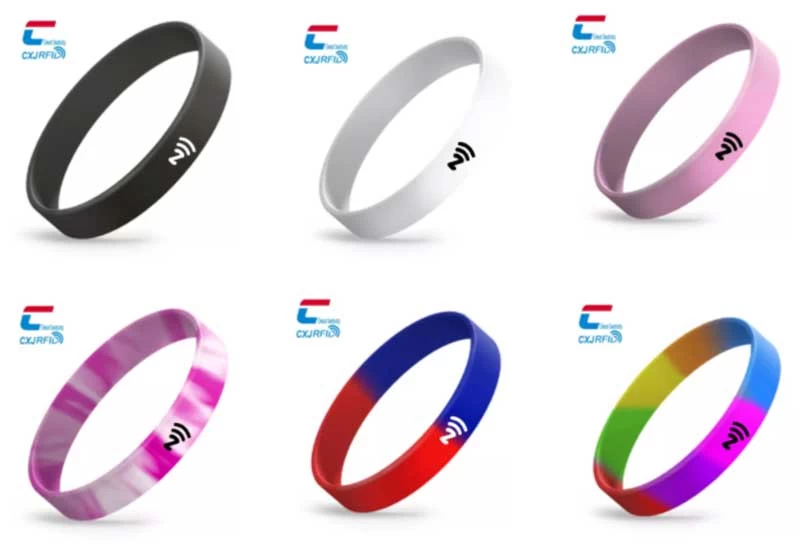 RFID wristbands are now used in a variety of industries. RFID/NFC Silicone Wristbands are suitable for social media sharing, beaches, swimming pools, water parks, spas, gyms, sports clubs and any other RFID access control applications that require a waterproof NFC wristband.

To purchase RFID wristbands, please contact us by email: info@nfctagfactory.com