Singapore Zoo: RFID wristbands can trigger different animal images
Chuangxinjia www.nfctagfactory.com 2022-05-13 11:45:57
With the improvement of people's living standards and the diversified development of demands, RFID wristbands are now used in various industries, making nighttime entertainment a profitable focus for scenic spots, parks, museums, tourist towns, etc., and the nighttime economy has also become an urban revival. , a new engine of economic growth and cultural creation.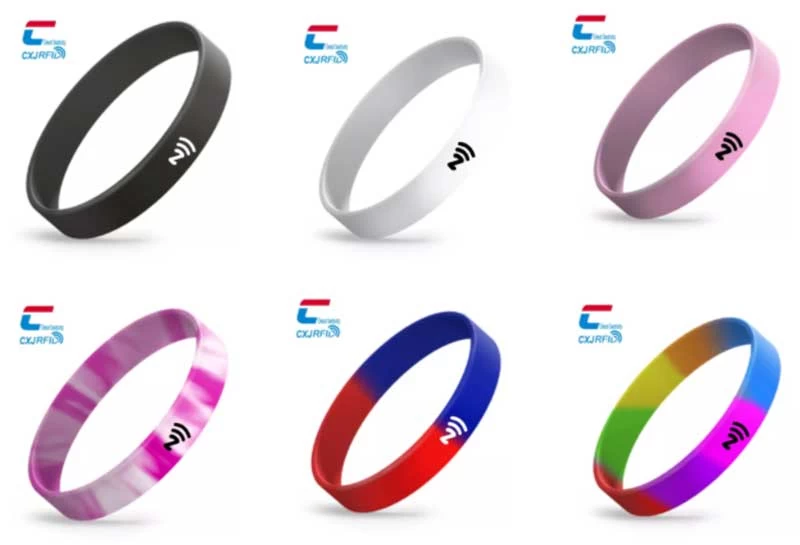 Singapore Zoo Magic Rainforest Night is a groundbreaking night experience project. Sound and light phantoms combine the beauty of nature and local culture to create an immersive magical paradise, bringing a magical multimedia animal world.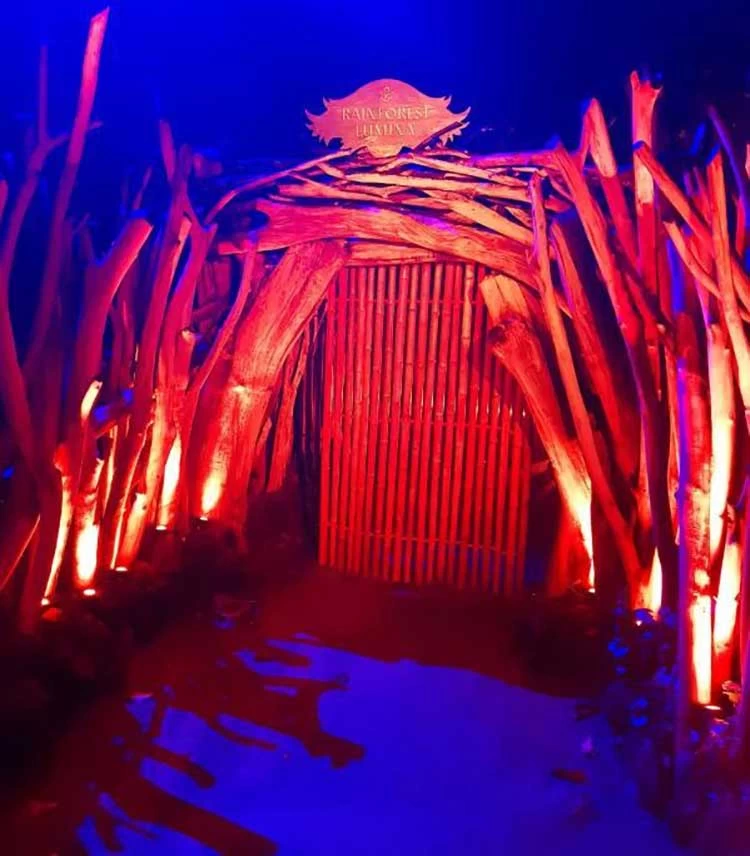 According to the organizer, the "Magic Rainforest" wants to tell all tourists, "We are all one", which means that everyone and animals can return to the rainforest, become one with nature, and at the same time in this huge rainforest Each perform their duties.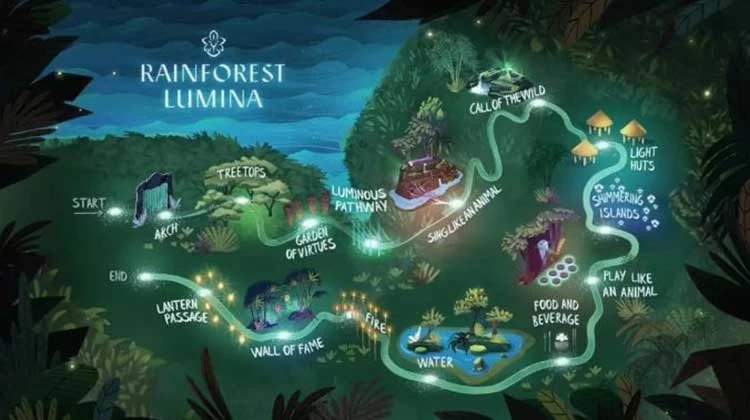 The whole journey of the Magic Rainforest is about one kilometer, and 13 themes are planned, including the treetop trail, the road of magic, the wooden house of light, and the island of shimmering light. Integrate stories into the landscape, lead visitors to encounters with animal messengers, and embark on an unparalleled magical adventure led by this team of quirky heroes.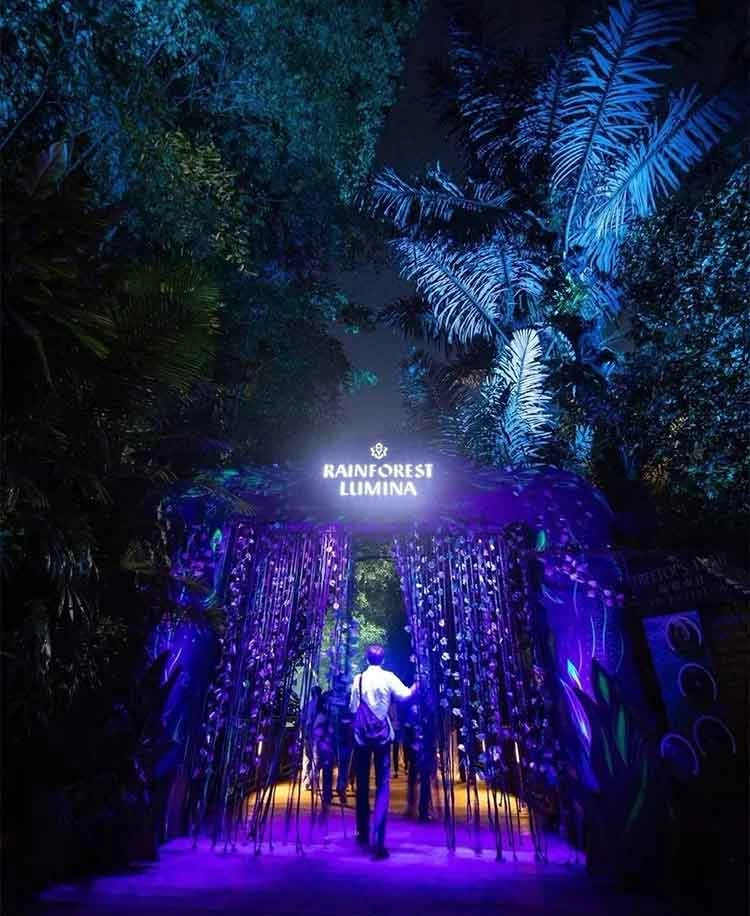 The entrance is a huge arch, and the vines on both sides can be opened to enter the mysterious rain forest.

Each visitor wears an RFID wristband. Different animals have different personalities and responsibilities. Each animal is represented by a wristband of a different color. When a visitor wears a wristband and enters the event site, the wristband will become a trigger to participate in certain activities. device. Different wristbands will trigger different animal images in the event.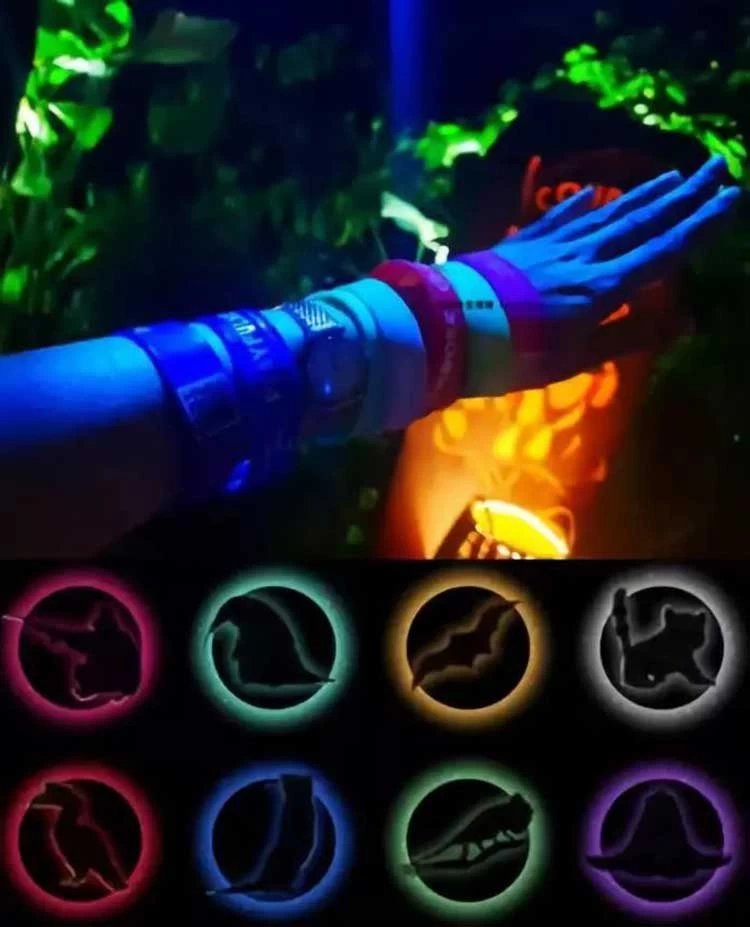 Animals in the zoo are given names with different meanings, for example, the orangutan is Maya, which represents creativity; the bat is Panchou, which represents generosity; the cat is named Teri, which represents courage. Visitors can also use the interactive games in the park to test which animals in the rainforest their traits are closest to.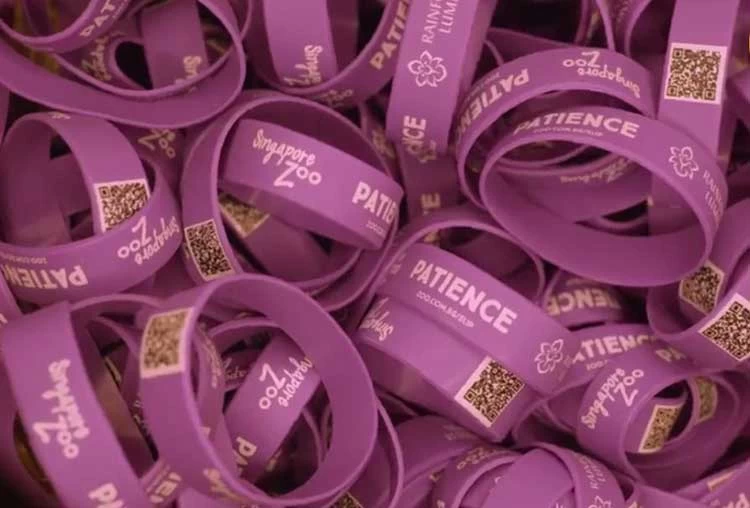 RFID/NFC Silicone Wristbands are suitable for parks, social media sharing, beaches, swimming pools, water parks, spas, gyms, sports clubs and any other RFID access control applications that require a waterproof NFC wristband.

To purchase RFID wristbands, please contact us by email: info@nfctagfactory.com