Warmly Welcome Ali Fuzhou, Baoding Area's Friends Come To Our Company To Visit And Study
Chuangxinjia www.nfctagfactory.com 2016-06-30 11:39:41
Chairman Wu say: to be a excellent lecturer training talents is his biggest dream. A Chuangxinjia new staff at least have more than 10 times training by himself from beginning. Recommended by Mr.Ma yun, he become the world's top ten electronic retailing, start the tour lecture, he enjoyed those feeling when he standing on the stage during a lecture, the share the passion.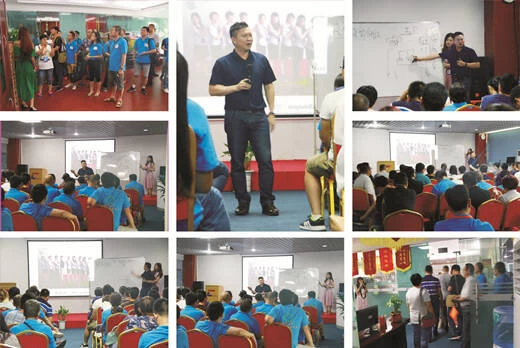 After being in the foreign trade enterprise for 8 years, Mr.wu fumble a whole experience for how to make the foreign trade team,he introduced "how to make the foreign trade team" "how to choose the sales, educate the sales and retention the sales" "how to do a good professional sales" series of courses, it's very popular in electrical business area in the whole country.

The attitude of Mr.wu is open and no reservations to every visitor, in tour lecture, he had more chances to touch and realize of Shenzhen electronic retailing enterprises, diagnosis and help to solve the difficulties for the developing enterprises, also make the good development way for the products of our company, had more chances cooperate with more enterprise, he always say that to us: the share is the best study!