PVC laser membership card presents high-end cards with rich colors
Chuangxinjia www.nfctagfactory.com 2022-10-26 15:49:27
PVC laser membership card is made of imported laser material and PVC. After printing, it presents brilliant and changeable colors from different angles. The imported laser material is different from ordinary laser film and thermal laser, and the quality is higher, which matches the color of the card surface. All-in-one for high-end cards with rich colors.
Any part of the PVC laser membership card presents a special reflective variation, which has a good visual effect, and can enhance the anti-counterfeiting and anti-scanning and copying functions of the transaction card, making the transaction card more secure. Including a multi-layer structure, the laser pattern layer is a pattern layer that presents a special reflection change body at any part of the card with the change of viewing angle and light. The lighter the color, the more obvious the color change.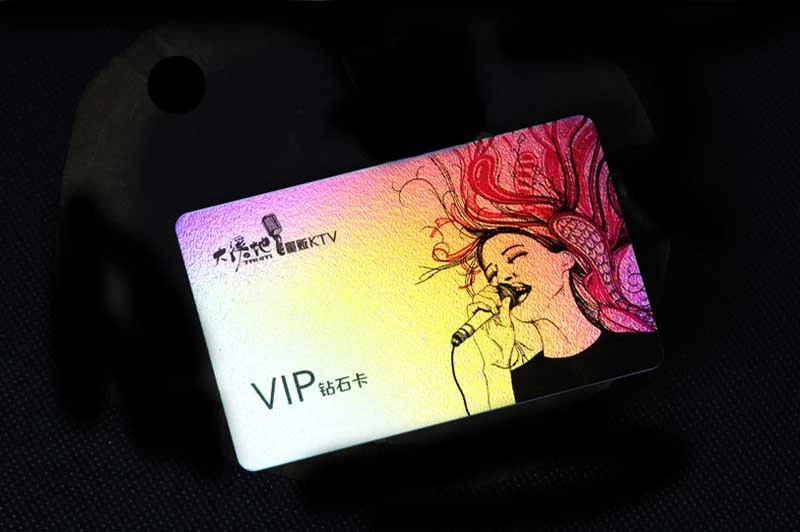 The advantages of PVC laser membership card are:
1. Good positioning.
2. High brightness.
3. Good monochromaticity.
Laser effect: full laser and partial laser, different laser materials and patterns, different visual effects, you can make different choices according to customer needs!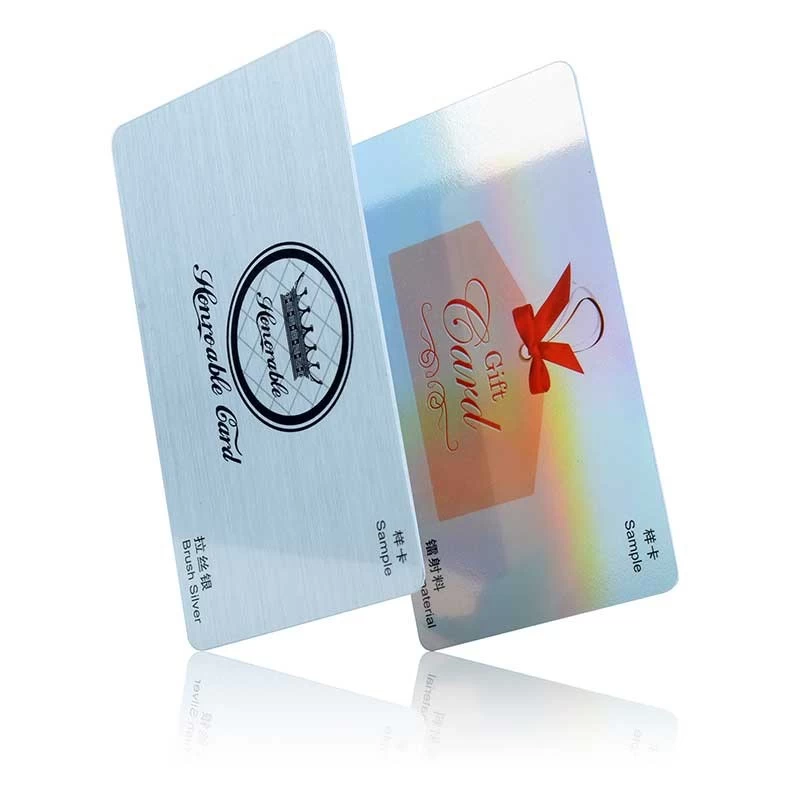 The rainbow card can be added with the following processes: offset printing, silk-screen gold/silver base, silver powder, signature strip, embossed code, bronzing/silver/laser or other color gold, magnetic stripe, barcode, flat code, spray coding, labeling, Glossy, frosted, frosted, film, magnetic writing, packaging bags, etc.
At present, it is mainly used for high-end membership cards, VIP cards, platinum cards, diamond cards, and can be made into IC cards, ID cards, etc. as required. Chuangxinjia is a direct manufacturer of various smart cards, excellent technical staff and design team, to create more and higher membership cards for customers! For customized PVC laser membership card, you can contact us: info@nfctagfactory.com. Come and order now!