Chuangxinjia's Monthly Summary Conference from April to May 2021 Came to a Successful Conclusion
Chuangxinjia www.nfctagfactory.com 2021-06-24 17:00:26
Chuangxinjia RFID Company's monthly summary and commendation conference from April to May ended successfully!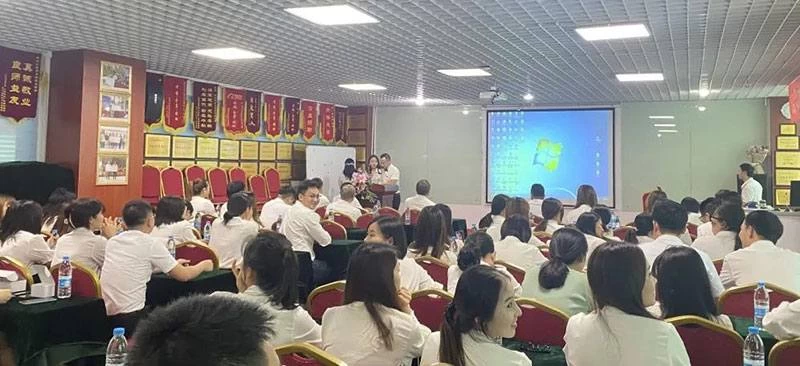 The first is the demonstration of militarization in the "Military + Family + School" of Chuangxinjia's corporate culture. Under the command of instructor Wu's dignity, Chuangxinjia's family members acted neatly and showed a beautiful landscape on the stage. The family members acted cleanly, and their voices were neat and loud, showing their military style. The last "one two one" rang away on the stage.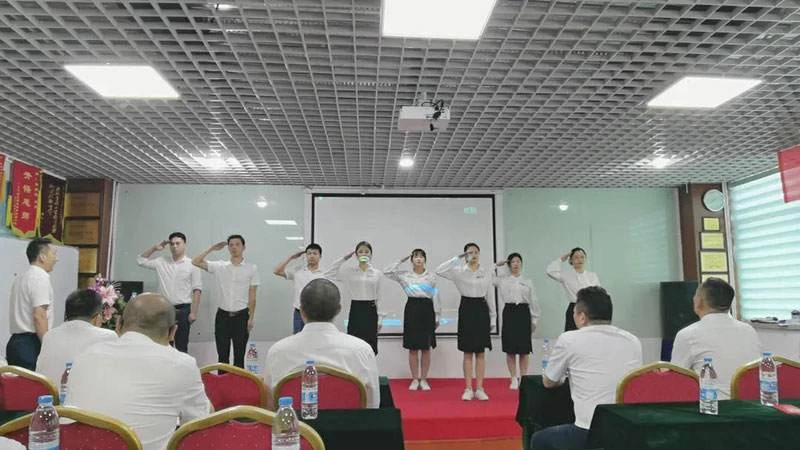 Awarding Session:
The first to announce is the star of the morning meeting: He Lu and Yang Jiaojiao from the R&D center, the morning meeting champion team: Sunshine team, runner-up team: Wolveshawks.
With the awards, the wonderful pictures of the morning meetings of the outstanding teams came into view again. Their demeanor on the stage won the favor of the audience. Congratulations.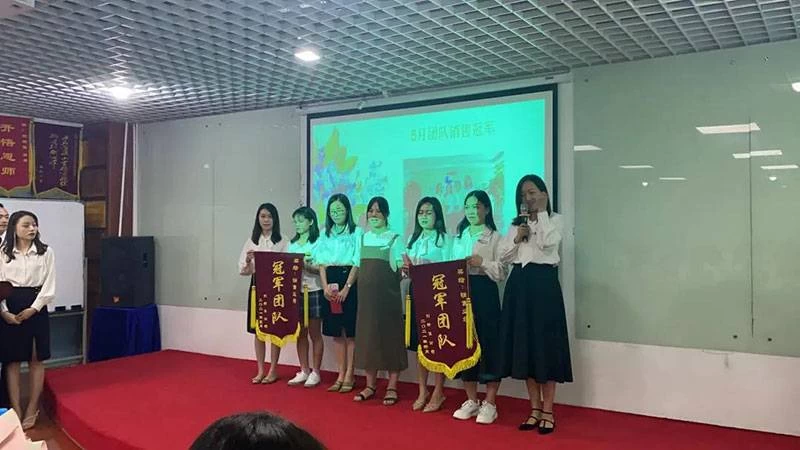 The next one is to announce the winners of the monthly personal performance champion, runner-up and third runner-up. Among them, Li Jing, as a representative, expressed his acceptance speech with passion. In the eyes of Innovative Beauty, you are the best among the many beautiful women and the new force for the development and growth of the enterprise. Thank you for your contribution to the enterprise and your tenacious, diligent, and indomitable spirit.  Your outstanding performance has become a model for all salesmen, let more beautiful partners work hard in your direction.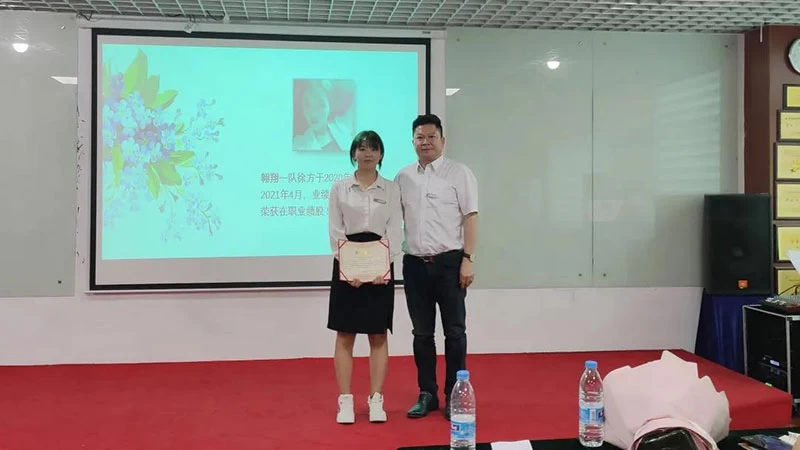 Finally, congratulations to Xu Fang, the first team of Soaring, for winning the reward of team equity stocks for his outstanding performance! On the platform of Chuangxinjia, as long as you are willing to work hard, the company dares to give you more opportunities to make money; hope that every business can get its own equity certificate!

Leadership Summary:
Domestic trade director Jia Youda, factory general manager Liu Jun, R&D center Shi Yaosheng, and group general manager He Yanbin all made a summary of the work of their respective departments in April and May, and asked the ladies who raised questions at the meeting. Solve it in time and propose efficient and high-quality solutions. Finally, I would like to express my gratitude to everyone for their hard work and hard work in the past.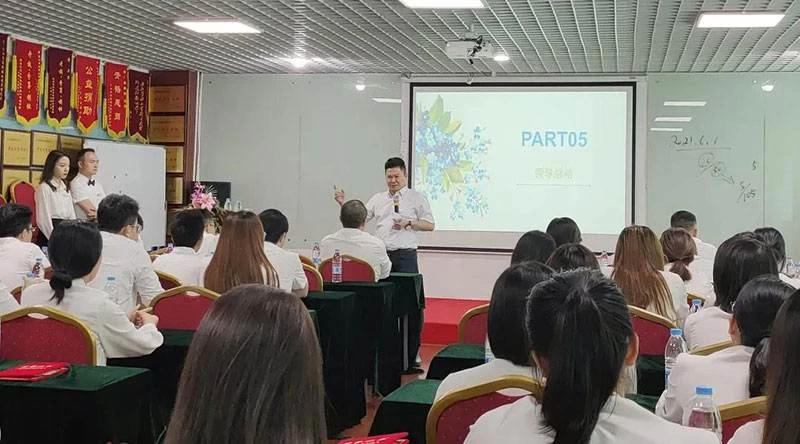 Finally, Wu Jun, the chairman of Chuangxinjia, summarized the meeting. First of all, he would like to express his heartfelt wishes to the "family" who achieved excellent results, and hope that the company's family members can take the initiative to learn from them, learn from the experience of successful people, and use their own Efforts to create achievements to obtain encouragement or equity.
Then I affirmed the work of the R&D department and conveyed to everyone that the company's products will be further upgraded and create products with core competitiveness. Finally, I hope that the development of the company, the development of the team, and the development of the individual will get better and better!


Chuangxinjia Main products: RFID/NFC tag, RFID/NFC wristband, RFID/NFC card, etc. With the accumulation of dozens of software copyrights and utility new inventions and patents.
If there is a product you need to consult, please contact us immediately! Email: info@nfctagfactory.com