The Catering Industry uses Table NFC QR Code Tags to Safely and Quickly Order Food
Chuangxinjia www.nfctagfactory.com 2021-06-15 11:10:04
Soon, the future is foreseeable, and NFC functions will blossom everywhere. When eating, NFC order food, after eating, touch with your mobile phone, and you will leave with lightning; when taking a subway bus, the NFC mobile phone turns into a bus card in seconds, turns off the screen and swipes, and quickly passes; when you pass the door control, the mobile phone turns off the screen and gently "touch" Click" to pass the access control.... Eat safely in restaurants, bars, hotels, etc. Contactless table ordering and payment. Do you expect such a fast life?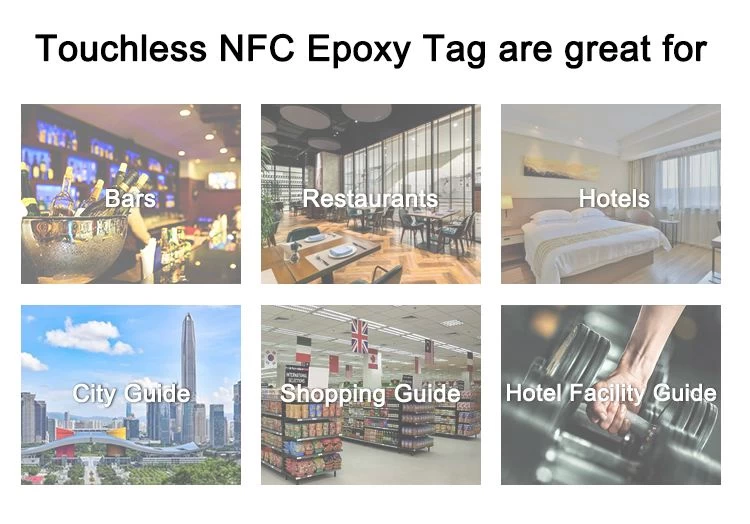 First put a round sticker containing an NFC tag on the table (the sticker represents a fast food restaurant). When a mobile phone that supports NFC is placed on the sticker, the mobile phone will receive the information in the NFC tag. Then a menu pops up, the menu includes the fast food restaurant information. Simply clean and sanitize, touchless menu right along with the table to keep your guest safe and healthy.
Provide guests with a non-contact dining experience. Quick and easy non-touch menu. When using this function, the restaurant can print out the QR code and leave it on the table. The customer will then scan the QR code, browse the menu, place an order and pay via mobile phone. The restaurant will know which table is being ordered and will take out their food when the food is ready.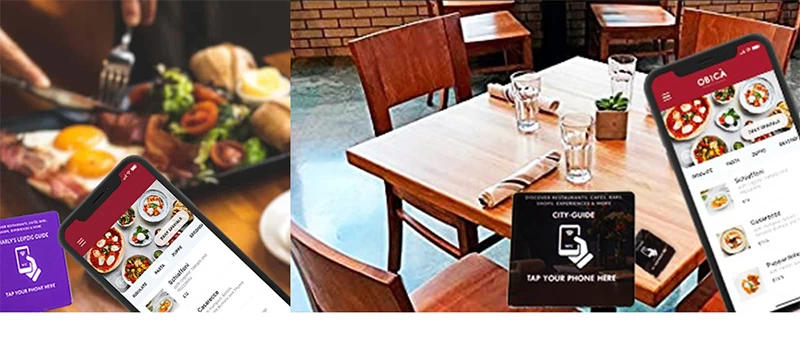 Using this kind of mobile site-style ordering, customers can order food anytime, anywhere without having to go to the counter or queue. When the meal you ordered is complete, your phone will notify you so that you can pick it up directly.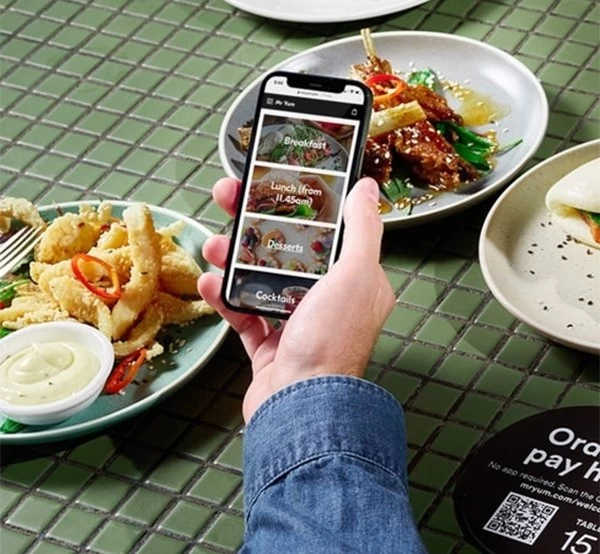 QR code NFC payment is currently favored by mobile parties. You can pay for rides, shopping, and ordering by simply scanning your mobile phone. It is fashionable and convenient, and it is also very safe. As the scale of mobile payment becomes larger and larger, more and more giants are unwilling to be lonely. They want to take advantage of mobile payment and get a piece of the pie. They have joined the NFC payment beach game.

If you want to know more or want to customize NFC QR Code Tags products, please feel free to contact us: info@nfctagfactory.com