The Application of RFID Tag in Modern Logistics Management
Chuangxinjia www.nfctagfactory.com/ 2017-06-09 11:02:01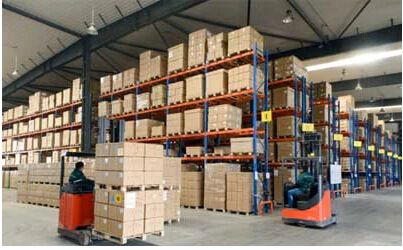 Because of its long distance identify advantages, RFID tags are more and more widely used in the current logistics management. Today, just talk about RFID tags' applications and work process in the modern logistics management.

Any retail supermarket or item warehouse and any item or commodity with RFID tag. As long as the flow (or even without flow), you can read the electronic code in the RFID tag on the RFID reader. This electronic item code is unique in the world. This electronic item code is a superset of the traditional bar code. After reading this code, you can manage these items in the local item management database. This is similar to the traditional bar code logistics management system. But the use of RFID tags is completely different from the traditional logistics management. Its great significance is to establish a global unified Internet of Things(IOT). Linked the world's goods all through the Internet of things. Through the Internet of things to achieve the goods from production to circulation, and then to the consumption of the global intelligent goods management network. This is the Internet of Things.

The electronic item code read from the RFID reader sends a request to the ONS target name server on the Internet via the item management system, look for the corresponding PML server, ONS target name server feedback to the corresponding items management of the retail supermarket or goods warehouse.

The management computer of the retail supermarket or the item warehouse use the specified PML server to query the product that electronic code have been read out, can query the specified items of all the information. This information is fed back to the retail supermarket or item warehouse for item management through the network protocol.

The retail supermarket or the goods store handles the items accordingly according to the item information. Such as in the retail store automatically check the validity of the goods regularly. When the goods are valid, automatically order, so that it can be easily managed.

Shenzhen Chuangxinjia is based on RFID technology as the core, radiates various types of RFID tags in industry. We are a professional RFID tag Research and development custom service providers. Using foreign advanced production technology, and to achieve more secure data encryption. Cater to market demand, R & D products are smaller and more convenient to use, the structure is more humane and more reasonable. If you are interested in our products, please contact the website online customer service or send email to us. We will be happy to serve you.