What Conveniences do RFID Wristbands Bring to Life?
Chuangxinjia www.nfctagfactory.com 2017-04-18 15:20:35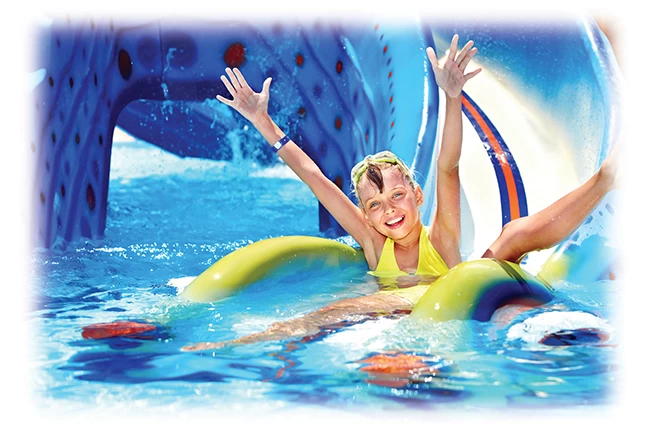 RFID wrist bands are a convenient and durable smart RF shaped card that worn on the wrist. Wrist strap is comfortable to wear, beautiful in appearance, and is ornamental. Wristbands can be divided
into disposable wristbands and reusable wristbands. RFID wristband can be used in e cartoon, food and beverage consumption, attendance management, swimming pool, washing center, sauna center and
entertainment venues, airport parcels, parcel tracking, hospital patient identification, childbirth, baby identification and prison management, custody management, position location, and so on.
Examples of RFID wristbands functions
Applied to medical industry
The wristband chip can determine the patient's condition, in the case of a large number of victims of the disaster scene, by scanning the wristbands, the doctor can determine which patients need
the first time for surgery, which patients can go to the rear for treatment. And by scanning the chip pre-sent to the mobile hospital information, can help doctors in advance to determine the
surgical program. Arrived at the mobile hospital, the first time for surgery. Each save 1 second can save many lives in the disaster relief. After a preliminary calculation, this "wristband
surgery" system, it can improve the efficiency of traditional disastrous surgery at least three times.
Used in safe kindergarten
The birth of the kindergarten fine management system is crucial. It combines RFID-related products with voice synthesis technology (TTS technology) solutions.
Put a locator in the reader and RFID wrist tag, and embedded voice synthesis chip, their own ID information and the location of the positioner information accurately anti-collapse to the computer
system by Wrist label through the reader. And then by the system can clearly reflect the child's location. And also set up the information in advance to use the voice prompts to remind the timely
notice. The RFID reader is installed in a specific location, such as the doorway, passageway and relatively remote corners of the kindergarten, for receiving information from all electronic tags in
the area.
If you want to know more or want to customize RFID wristbands products, please feel free to contact us: info@nfctagfactory.com