RFID Library Card Replaces Magnetic Card For Free
Chuangxinjia www.nfctagfactory.com 2017-05-12 16:23:10
Contactless IC card is a new technology which is developed in recent years in the world. It successfully combines radio frequency identification technology with IC card technology to end passive
(no power in the card) and contactless problem, which is a major breakthrough in the field of electronic devices. Today, the RFID library card is common used in the library, readers can change the
original magnetic card for free.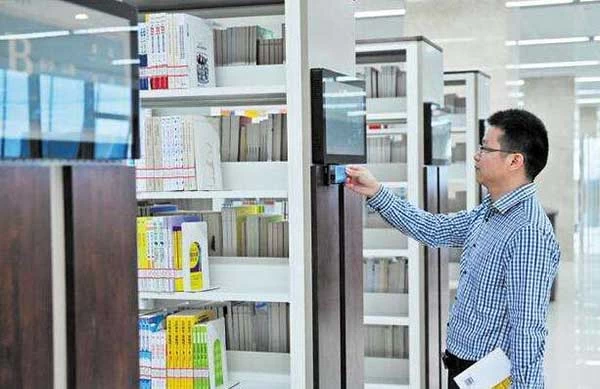 At present, the library carries out reader certificate replacement work, the original magnetic card will be replaced free of charge for high reliability, easy to operate RFID library card.
Those who hold the library card readers, can carry the original card and the original ID card, to get a new RFID library card from the headquarters and the branches of the library free of charge.
Please refer to the opening hours if changing the card at the branches. Library reminded that the renewal did not have a deadline. If you have overdue books in the original certificate, please
return the book and run a late overdue procedures, then can change the new card. The original readers who lost the original cards need to go to the general hall for the loss of reporting,
replenishment, replacement procedures.
The advantages of RFID smart card:
1, high reliability
Contactless IC card and the reader's non-mechanical contact avoid a variety of failures causing by contact reading and writing.
2, easy to operate
As a result of non-contact communication, the reader can operate can operate the card in 10CM range, so you do not have to insert the card, very user-friendly. Non-contact cards are not directional
during being used, the card can across the reader surface in any directions, which not only complete the operation, but also greatly improves the speed of usage every time.
3, anti-conflict
Non-contact cards have a fast anti-collision mechanism to prevent data interference between cards, so the reader can "simultaneously" handle multiple contactless IC cards. This improves the
application of parallelism, and virtually improving the system speed.
4, good performance
The non-contact IC card consists of an IC chip and a sensor antenna, and is completely sealed in a standard PVC card, no exposed part. Non-contact IC card read and write process are usually
completed by the non-contact IC card and the reader through the radio wave.
Shenzhen Chuangxinjia is a professional ISO9001 factory, specialized in non-contact IC card, and RFID wristbands, RFID keyfobs, RFID blocking card, RFID blocking sleeve,
RFID/NFC tags etc. We have professional production and sales team, to offer you good service at any time.
If you want to know more or want to customize RFID library card products, please feel free to contact us: info@nfctagfactory.com