RFID jewelry tag for jewelry retail management
2018-09-03 14:12:24
The general market sales model in the jewelry industry is chain stores or counters, and there are various problems in such stores or counters:
Jewelry goods are easily replaced and lost due to their small size and high value in the sales process of the store;
During the sales display process, if the sales staff is in a state of crowd or fatigue or disappointment, due to the uncertainty of the jewelry, it is easy to cause disputes with the customer in the sale, affecting the brand image;
The jewelry store uses traditional manual manual counting methods, which is extremely inefficient;
Jewelry is a high value-added product, which is easily replaced by internal personnel and unable to distinguish the authenticity, large loss.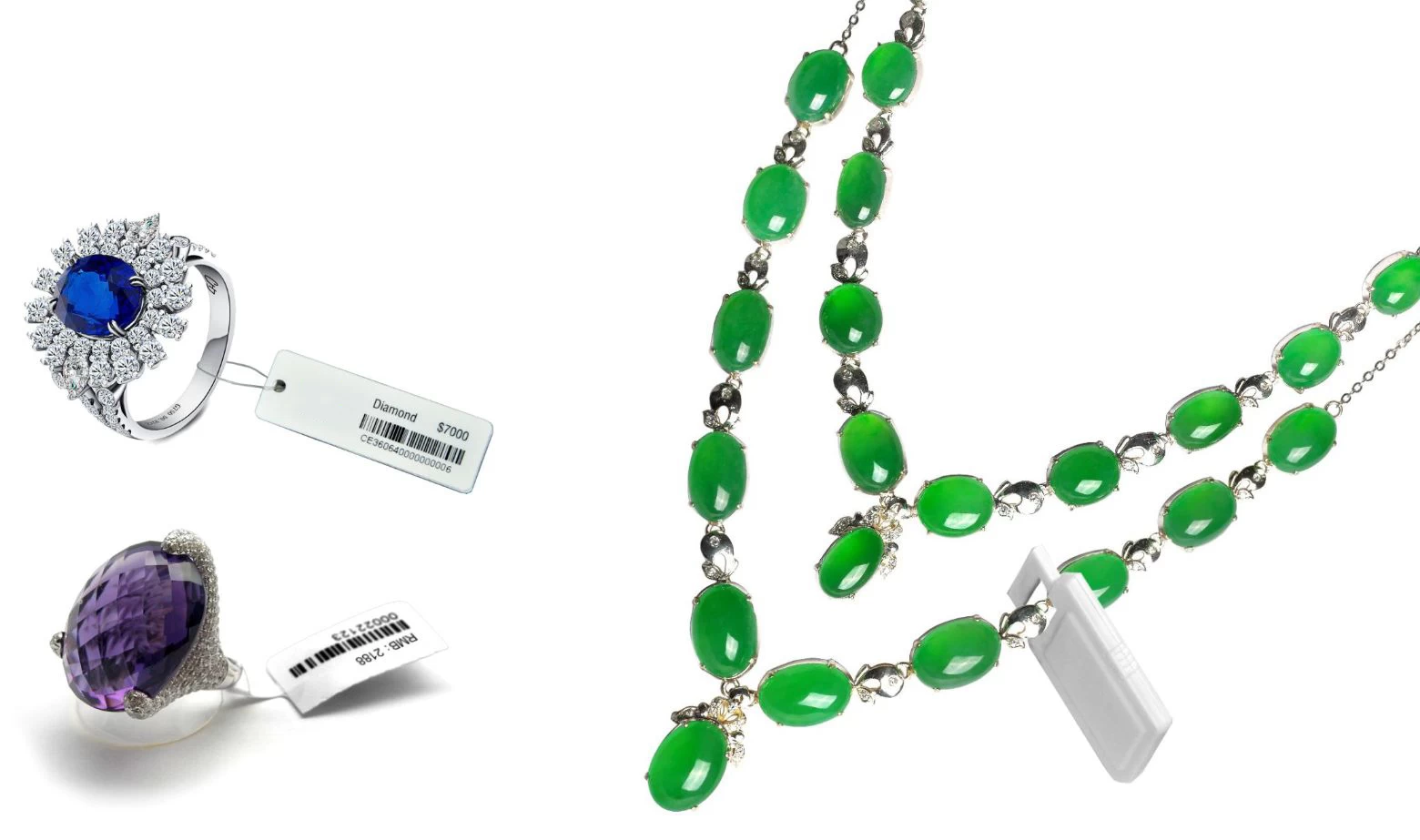 Functional Benefits of RFID for Jewelry Retail Management
Jewelry product security
Because the RFID jewelry tag has a unique ID code, it can identify and track the bound jewelry. The tag is bound to the jewelry, which is equivalent to the jewelry has its own ID card, can not be changed, can not be forged, and has a good anti-counterfeiting effect.
Jewelry inventory
Batch reading, greatly speeding up the counting of jewelry and improving the efficiency of store operations. For example, 6,000 pieces of jewelry counts are reduced from 4 working days to 0.5 working days.
Store smart display
The intelligent display cabinet can automatically display the detailed attributes of consumer jewelry, such as style, origin, designer, weight, material, purity, grade and other information.
Store sales security
When the goods that the customer has not purchased are taken to the entrance and exit location, the sensing area of the RFID carpet antenna is installed on the ground, and the RFID system immediately performs an audible and visual alarm to remind the customer that the jewelry product has not been purchased.
Sales intelligence management, data deep mining
Through the intelligent display cabinet, the number of jewelry in the store showcase can be automatically identified, the frequency of customers picking up jewelry, which styles are more popular, and which styles VIP customers have purchased. When the RFID jewelry label is purchased and bundled from the source, it can be used for real-time pick-and-capture function with the system antenna, reader/writer and base station.
Enhance brand image, improve customer experience and increase sales opportunities
Shenzhen Chuangxinjia focuses on the development and production of RFID tags and can provide customers with a variety of RFID jewelry tags. Includes disposable sticker labels, reusable hang tags, and plastic hard jewelry tags, they can meet various application requirements.
Disposable self-adhesive jewelry label
Easy to use, can print product information and price, can replace existing conventional price tags, low cost.
Reusable PVC tag jewelry label
Lightweight, reusable, printable product and price information.
Plastic seal hard jewelry label
Durable, reusable, stable performance