Are you clear about the function of the handheld UHF RFID reader
2018-08-27 10:56:17
At present, handheld RFID readers are widely used in the logistics industry. Many people who regularly shop online have seen them in the hands of couriers. With the concept of 
IoT deeply rooted in people's minds, handheld UHF RFID readers have also been applied in more and more industries. For a lot of industry work efficiency and service improvement has
made a huge contribution, then, UHF handheld readers can be applied in what areas, you know?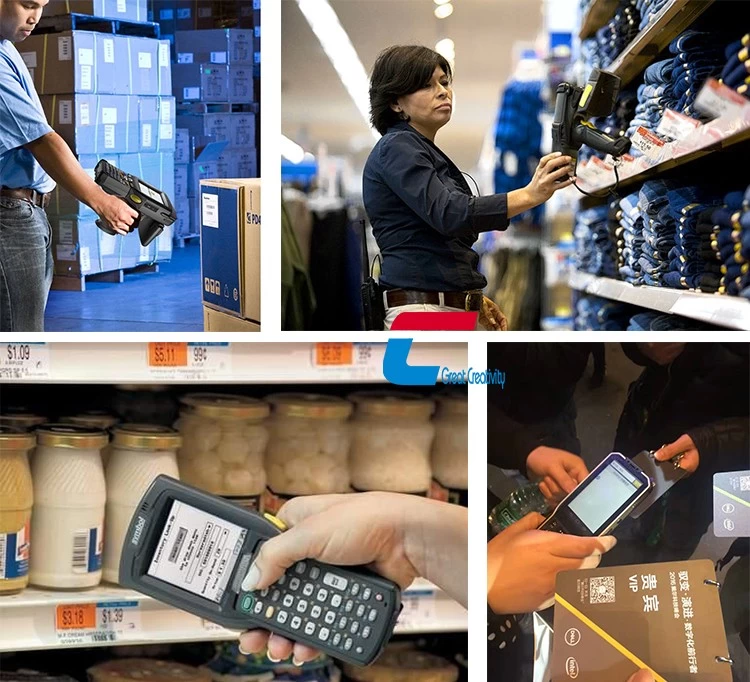 UHF handheld reader is a device that realizes and optimizes the data management of articles and personnel through radio frequency identification technology combined with related
software platform. Shenzhen Chuangxinjia currently produces several main HF/UHF handheld readers with many successful cases in apparel retail, luxury goods management, library,
warehousing, manufacturing, asset management, personnel identification, and financial industry. A variety of requirements can be met through different functional modules.
Laser scanning head module: It can realize one-dimensional scanning function. In addition to the function of traditional barcode gun, it also realizes the preliminary processing
function of data. In the traditional industry, one-dimensional code scanning is used more.
Hardware module: Quickly scan the QR code. Compared with the camera scanning, it has the advantages of high speed and high accuracy. The QR code has more storage than the one-
dimensional code information.
UHF module: Long-range 900MHz RFID UHF read and write function. After years of unremitting efforts by R&D personnel, it has achieved 7 meters of ultra-long-distance reading and
writing.
RFID reading and writing module: the uniqueness of use and easy to read and write features to achieve a series of functions such as item management, personnel identification,
data collection.
Other functions such as fingerprint recognition and temperature detection are numerous. I will not repeat them here. The development and innovation of UHF handheld reader 
technology is the responsibility of Shenzhen Chuangxinjia as an IoT enterprise, and realizes different combinations through different modules. The function to meet the needs of
different customers, is also the pursuit of a research and development-oriented production company, Shenzhen Chuangxinjia in the industry pioneered the realization of ultra-high
frequency and one-dimensional scanning set in one machine breakthrough, and in the field of handheld readers constantly pursuing new technological breakthroughs.