NFC smart ring open the door easily
Chuangxinjia www.nfctagfactory.com 2017-08-07 13:46:57
NFC smart ring contains two NFC chips, the two chips work together. The palm of ring can open the door, unlock the phone, and be responsible for personal information. The back
of ring can share weibo, deal with e-mail. This is very user-friendly.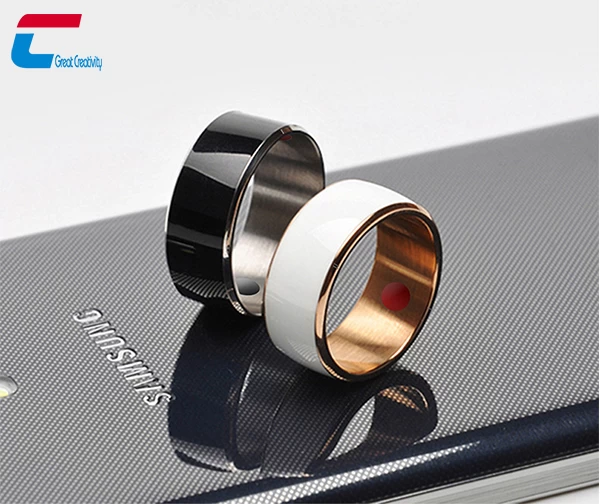 NFC smart ring door lock, do not have to match any key or smart phone, the NFC active chip on the device will be identified with the passive chip on the ring. Unlock the device
immediately after identify passing, the whole process takes a very short time. Gently lifting the sensor on your hand, you can hear the sweet opening of the door.
Your smartphone, you can download an App that works with NFC to unlock your phone safely. Keep the ring close to your phone and no longer enter the password to unlock as in the
past.
NFC smart ring can do more, from opening specific apps, specific information, to sharing your WiFi network, your personal URL, and so on.