RFID tag manufacturer Shenzhen Chuangxinjia
2017-08-14 14:31:43
Shenzhen Chuangxinjia RFID tag manufacturer is a National High-Tech Enterprise, which is specialized in the integration of production, market and research.
Chuangxinjia has accomplished the successful transition from traditional manufacturing industry to IOT technology enterprise(RFID technology development). With the accumulation
of dozens of software copyrights and utility new inventions and patents, Chuangxinjia has been rewarded as "National High-Tech Enterprise", "Shenzhen High-Tech Enterprise", and
has become an integrated enterprise which focuses on research, production and market.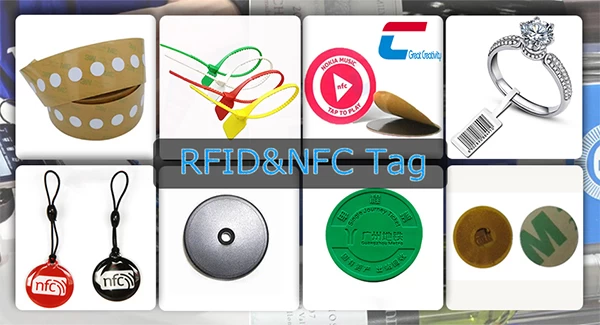 Chuangxinjia is specialized in RFID tag design, processing and the overall solution. The experienced technological development team can design not only LF, HF, UHF tags, but
also UHF reader, antenna and related software. Custom design can be made upon request. The RIFD laboratory is fully equipped with vector network analyzer, spectrum analyzer,
signal source, tag tester and other related equipment. In addition, there is an environmental laboratory, which can test high and low temperature, vibration, dustproof and
waterproof, fall prevention, anti-static and other related experiments.
Our company are strong in production, with a factory of 12,000 square meters and an office of 3,000 square meters. There are research and development department, mold design
department, mold manufacturing department, injection department, vulcanization department, laser department, silk screen department, quality department, packaging department,
customer service department, sales department, foreign trade department, and ERP system is fully on the line, using international advanced PRO/E, UG, CAD, CAM design system, the
company fully implementing the ISO9001 quality management system and ISO14000 environmental management system.
The continuous innovation of business model and marketing model, plus the B2B, B2C platform and excellent sales team, Chuangxinjia sells its products all over the world. Through
years of efforts, the clients group has been expanded into various fields, like the five continents transport, electronic communications, tourism culture, animal husbandry and
aquaculture, health care, financial services and so on.
Our Mission: Improve the rfid industry and contribute to the whole society. To create a higher RFID application value for the majority of users.
Our company introduced advanced foreign detection equipment, fully implements the quality inspection process of ISO9001 quality management system to ensure the quality of RFID
tag. If you are interested in rfid tag manufacturer Shenzhen Chuangxinjia, contact us.