Do you know what are the characteristics of MIFARE ultra-light truck?
Chuangxinjia www.nfctagfactory.com 2017-05-09 13:49:37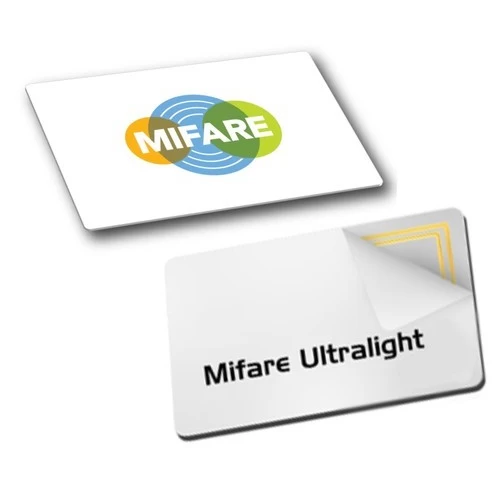 The MIFARE Ultralight family currently includes two members that provide system integrators with a complete system solution with high flexibility.
NXP-based MIFARE Ultralight card is ideal for low-cost, high-traffic applications. Such as public transport, membership cards and tickets of events. It is an ideal contactless substitute for
magnetic stripe or bar code. While adapting to the trend of moving the entire system to a purely touch-free solution. The MIFARE Ultralight IC for limited use of the application can help you reduce
the cost of system installation and maintenance. MIFARE Ultralight products can be easily integrated into existing solutions. Even if the standard paper ticket selling equipment can be easily
upgraded.
MIFARE Ultralight C
MIFARE Ultralight C uses 3DES encryption standard for chip authentication and data access. Tickets, coupons or labels based on NXP Mifare Ultralight C can be used as one-way bus tickets, event
tickets or low-cost membership cards. Compared with MIFARE Ultralight EV1, it adds a scalable user memory. It also has the safety features that previous low-cost contactless ICs do not have. The
existing MIFARE Ultralight C solution uses the same authentication commands as MIFARE DESFire EV1. In addition, MIFARE Ultralight C conforms to the NFC Tag type 2 standard.
MIFARE Ultralight EV1
MIFARE Ultralight EV1 is the next generation of smart IC card, suitable for the use of paper tickets and simple applications. Its enhanced features and command sets enable more efficient
deployment, provide more flexibility for system design, and enable more reliable system operation. Because it is compatible with all MIFARE systems, it is easy to integrate into existing
infrastructure. NXP has built a "source check" function to provide effective cloning protection to prevent the use of fake tickets.
The mechanical and electrical characteristics of the MIFARE Ultralight EV1 meet the requirements of the inlay and paper ticket manufacturers. The integrated circuit has two memories to choose from:
48 bytes and 128 bytes.
Application:
Traffic tickets
Access control
Event Tickets
If you want to know more or want to customize MIFARE Ultralight Card products, please feel free to contact us: info@nfctagfactory.com