Application of RFID Handheld Terminal in Ticket Verification
Chuangxinjia www.nfctagfactory.com 2017-03-02 18:46:30
With the vigorous development of the service industry, ticket verification had been applied in more and more industries, and many businesses still take the traditional manual management model,
selling tickets, checking tickets, and satisfing are all manual operation, which is far from suited to modern management requirements, there are some difficult problems:
1, make fake tickets easily;
2, can not be reviewed, proofread;
3, high error rate;
4, statistics and analysis are inaccurate and untimely;
5, a lot of waste of manpower, material and financial resources;
6, prone to fare evasion, wrong tickets and other ticket loss phenomenon;
7, the speed of checking tickets is slow, causing the audience queuing phenomenon is serious.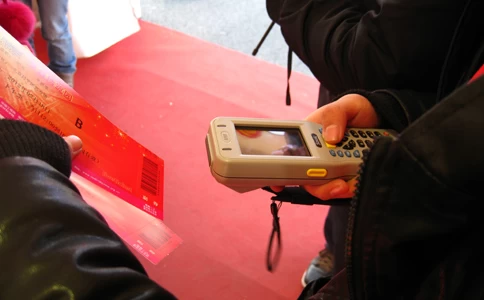 Now, through RFID, two-dimensional and handheld terminals, businesses will achieve on-site credit card, verification and other information technology, but also according to the different needs of
businesses for the second development, to facilitate business management. Information ticket has the advantages that the traditional ticket model does not have:
1, big information storage capacity, you can enter more customer information, if necessary, you can even enter the customer photos;
2, anti-counterfeiting performance is good, to prevent fake tickets;
3, the ticket can be reviewed, proofread and so on;
4, to check the ticket situation, statistics and analysis reports at any time;
5, to improve speed of checking tickets, enhance customer experience (RFID can even do batch check).
If you want to know more or want to customize RFID Handheld Reader products, please feel free to contact us: info@nfctagfactory.com