President Wu's Experience Sharing Session Was Full Of Enthusiasm And Applause
Chuangxinjia www.nfctagfactory.com 2016-01-05 11:11:44
President Wu and us with full of enthusiasm give warm welcome to all Network Operators who visit and study our company from guangzhou, xiamen, zhuhai, chengdu, shenzhen twice or thrice every week.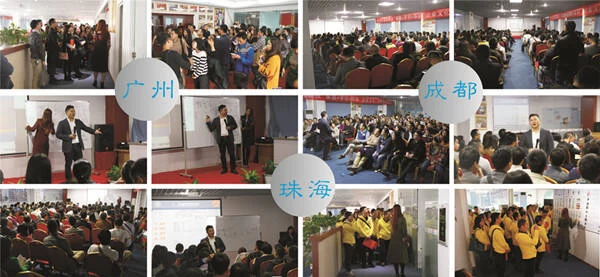 After visiting our company culture wall, they attended the famous course "Helping Traditional Industry Transform to Network Industry" by President Wu, who has increasing success of oversea business, gets close to his dream in the spirit of innovation and perseverance.
President Wu wasn't a boss, working in Lijia Card Limited Company until his boss suggested to transfer the company to him, and promised installment to help the company get through the difficult time.That is the story of Chuangxinjia comes from. President Wu gained a lot of applause, with always humor and passion to share all experiences and lessons about the development from Lijia in a loss situation to Chuangxinjia in increasing success, and share how to build a team, how to transfer recruiting system, reward system and how to help the staff having the attitude of career not work in company.
His Every viewpoint causes resonance and rethink of all different minds.The reason he shared all failed lessons is to be beacon to avoid detour during saving and expanding enterprise. After shared his points, President Wu suggested all entrepreneurs how to get through their own difficulty.President Wu hopes all of visiting entrepreneurs have gained something from his Sharing Session.