CaixaBank Rolls Out Contactless Wristbands Across Spain
Chuangxinjia www.nfctagfactory.com 2014-10-16 12:03:39
Spain's CaixaBank is making contactless wristbands available to customers at all of its branches, enabling customers to make payments at any of the more than 300,000 contactless terminals in Spain by simply touching the band to a merchant's POS device.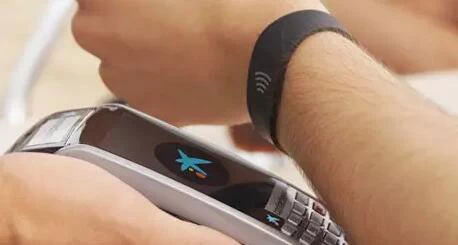 The bank began limited distribution of the bands this summer. The full rollout begins this month and includes a new waterproof band design that comes in a variety of colours.
Each band includes an Optelio contactless MiniTag which is inserted into a slot in the wristband. Supplied by Gemalto, each MiniTag conforms to EMV standards and is linked to the wearer's existing CaixaBank payment card.
The bands offer "exactly the same security standards as a regular contactless EMV card", Gemalto says. Payments of up to 20 euros can be made with just a tap while higher value transactions require the wearer to also enter their PIN.