Famoco's NFC Tablet Finds A Home On Buses - Chuangxinjia NFC Supplier
Chuangxinjia www.nfctagfactory.com 2014-04-04 14:47:25
Lisbon-based contactless ticketing provider Card4B is to offerFamoco's FX 100 Android NFC tablet to public transportation operators for ticket validation applications on board buses and other services and, later, for topping up travel passes in retail outlets.
Announced in February 2013, the FX 100 includes an embedded secure element as well as slots for both a SIM card and secure access module (SAM), a MediaTek 1GHz processor and 3.5-inch touchscreen display. WiFi and Bluetooth 3.0 connectivity can be included as an optional extra.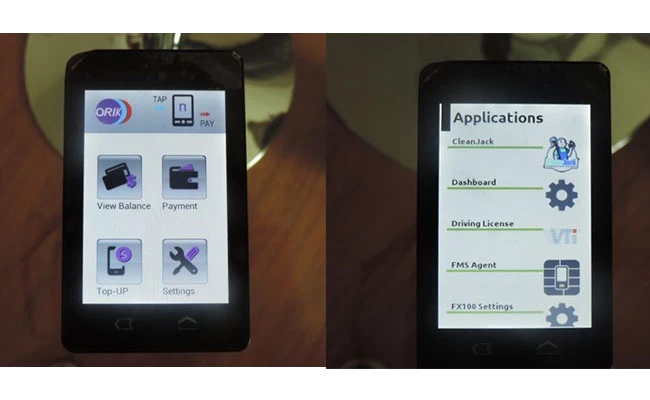 "As inspection terminals, the device will be given to controllers who can travel with it on buses and other public transportation," Famoco explained to NFC World. "Card4B has developed the inspection software that runs on Android and they import the software onto the FX 100 devices."
In a second stage, "FX 100 devices will be given to shops and card holders can pay with cash and then tap their card on the back of the device, and then have the equivalent amount that they gave in cash loaded to their accounts," the company added.
"Payment has the same procedure as top-up; instead of giving cash, card holders can use the card to make small payment amounts by tapping their card on the back of the device and the equivalent amount will be deducted from the accounts."