Why Use The NFC Silicone Bracelet For Access Control
Sharon www.nfctagfactory.com 2019-06-21 18:42:17
NFC silicone bracelet has become the preferred access control product because of its easy-to-operate properties. Especially you can use special embossed and debossed way to print the logo we like on the bracelets we wear. This stylish NFC silicone bracelet is a strong attraction for many people.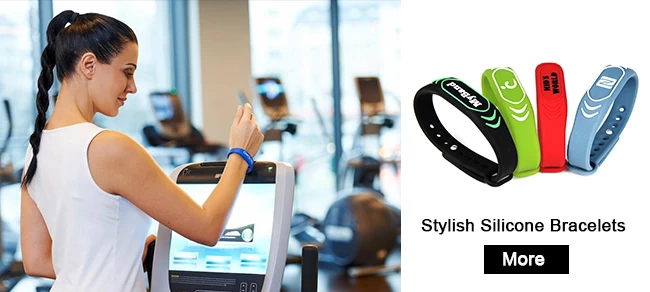 You can wear a colorful custom silicone wristband to match it with your personality and make your appearance more attractive. Silicone bracelets can be used as a fashionable wrist wear, a tool to promote a cause, raise awareness, or as a product promotion accessory. These silicone bracelets are inexpensive, flexible, durable, attractive, and can be used in many applications.

Choosing a silicone bracelet will not only bring out its superiority in safety and environmental protection, and through the full use of many advantages such as debossed, embosses, silk printing, laser UID number, and shape change, to ensure that different fashion needs can be fully satisfied. This is also the fundamental reason why the NFC silicone bracelet can be widely used and approved soon after its launch.

Chuangxinjia is a professional RFID wristband manufacturer that can provide technical support to customers and provide customers with a variety of product customization solutions. At the same time, chuangxinjia has a wealth of export experience, can provide customers with customs declaration and shipment, application testing and other services. If you need any technical help, please feel free to contact us.