How many types can RFID wristbands be divided into according to frequency?
Chuangxinjia www.nfctagfactory.com 2022-12-29 14:23:12
LF RFID wristbands : Its frequency goes from 125 to 134 kHz. Their read range is minimum, as well as its storage capacity. Their data transmission speed is low and just a few tags can be read at the same time. It is commonly used for access control and personal identification.

HF RFID wristbands: With a frequency of 13.56 MHz, it has a short reading range but a larger memory and medium-speed data transfer. The High-Frequency RFID band is suitable for applications with high requirements of confidentiality and security.
UHF RFID wristbands: The fastest of them all. It has a frequency that goes from 433 MHz (Active) and the 856-960 MHz range (Passive), being able to read up to 70 feet and it has large data capacities with high data transfer rates. It is often used in applications that require remote identification and reading.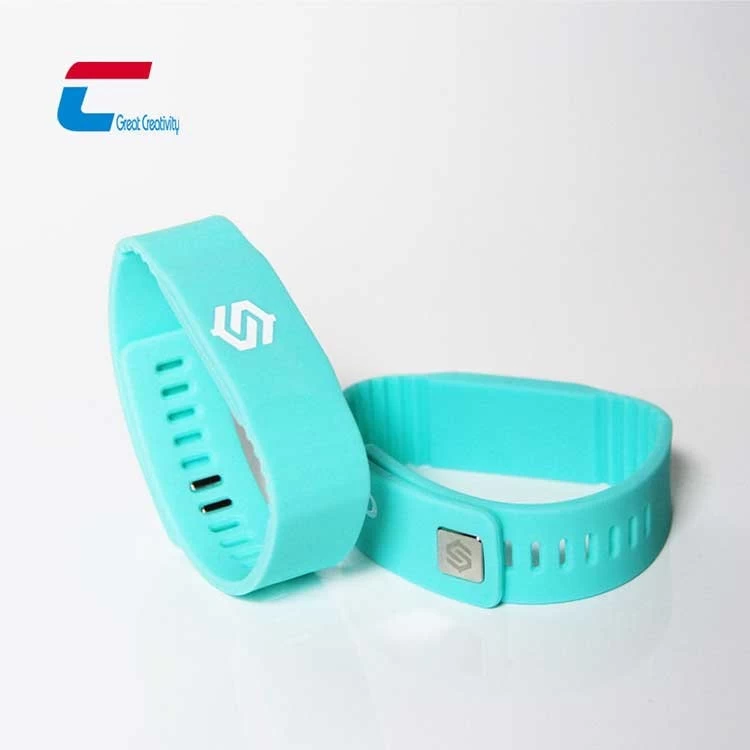 In short, RFID wristband is another packaging form of RFID tag, which can choose different materials and chips according to the needs of the application to achieve different functions, making our life more intelligent and convenient.
If you want to customize RFID Wristbands, you can contact us: info@nfctagfactory.com. Come and order now