Comedy Center Provides Personalized Interaction For Visitors With RFID Wristbands
Chuangxinjia www.nfctagfactory.com 2019-10-29 10:40:06
The National Comedy Center, just 3 hours from Toronto, is a paradise for sitcoms, stand-up comedy and all comedy lovers. Time magazine named it one of the "Greatest Places in
the World" in the recent "100 New Places of Interest". In addition to being named "Best New Spot" by USA Today readers, it was even designated by the US Congress as the official
American comedy cultural institution.
This shiny new building houses more than 50 exhibits, including holograms of famous comedians from various periods, well-known works and some precious exclusive collections.
More than 50 immersive exhibitions range from late night comedy to farce, from early juggling to the latest pop culture, from black and white comedy to modern adult comedy,
while presenting the great ideas and unique voices of the comedy world, try to explore the impact of comedy on social life.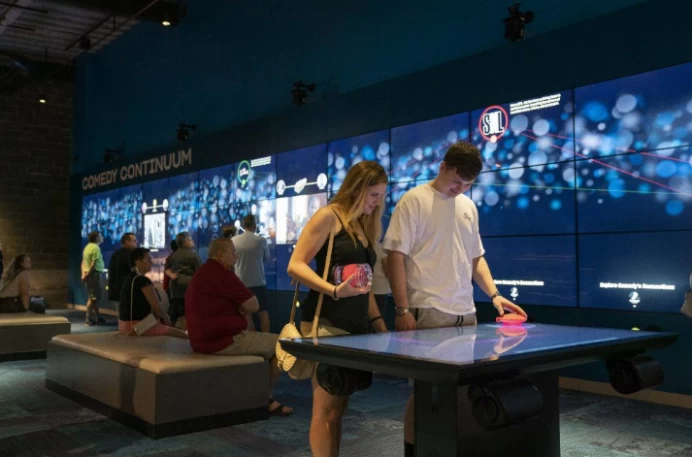 The National Comedy Center also combines many high-tech means to create an immersive experience for visitors. For example, when visitors arrive at the comedy center, they will receive an RFID wristband. Wearing this wristband can help visitors create a "humorous" image, allowing visitors to experience highly personalized custom tours in the exhibition area of the comedy center. The combination of these unique collections and cutting-edge technology allows visitors to experience an interactive journey in the history of interesting comedy, while allowing visitors to gain a deeper understanding of comedians and comedy history.