Classification of RFID wristbands----according to the material of the wristbands, how many types?
Chuangxinjia www.nfctagfactory.com 2022-12-16 11:34:21
RFID wristbands can have different designs. According to the material of the wristband, it can be divided into the following categories:
RFID silicone wristbands: They are very soft and comfortable, non-toxic and waterproof, heat-resisting and durable, very suitable for swimming pool, hospitals, hotel management, amusement parks, exhibitions, carnival, and other environments. A good silicone wristband is bright in color and will not fade, which will not cause any damage to the skin.

RFID fabric wristbands: These wristbands are known as festival wristbands in general, fashionable and energetic, favored by many young people. Bracelet and RFID tag can be any combination, label surface and bracelet both can be printed on the sponsor's brand information, which is a perfect marketing method to make your brand visible to more people.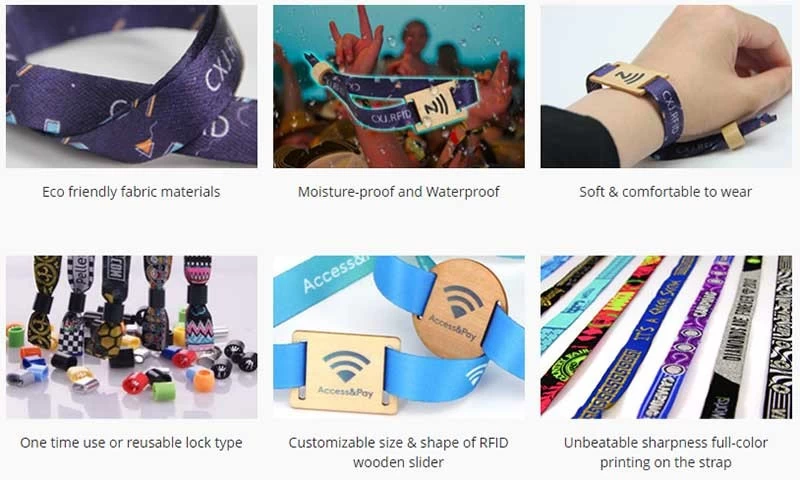 RFID PVC wristbands: It is made of multi-layer PVC material, which has the characteristics of tensile resistance, comfort, and durability. PVC wristbands are relatively inexpensive. Compared with ordinary paper wristband, it is better waterproof and more durable. The medical field prefer to this wristband. It is also often offered in water parks, attractions tickets, carnivals, children's parks and much more.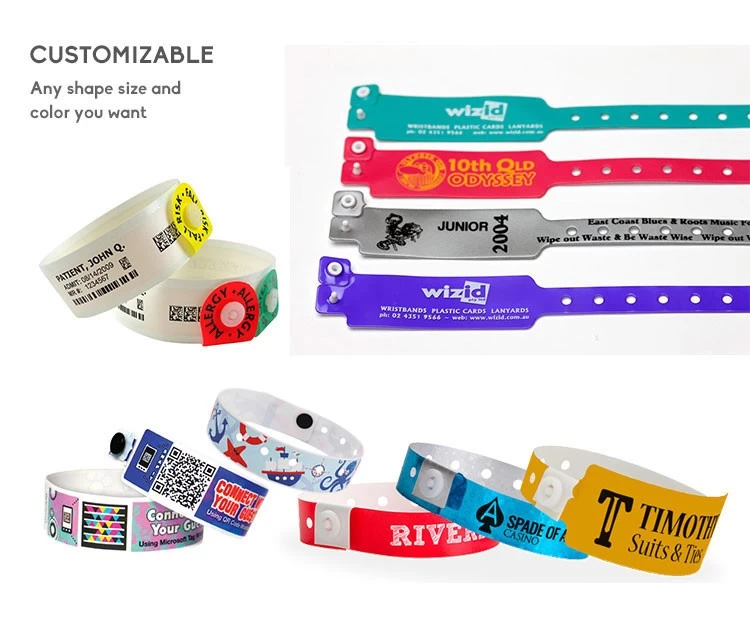 RFID paper wristbands: They are disposable wristbands, light and low-cost. It is an economical choice to achieve intelligent identification, tracking, and access control, very suitable for large-scale events or projects with tight budgets, such as amusement parks, concerts, sports events, exhibitions, etc. Good paper wristband support full color printing, and color reduction of up to 95%.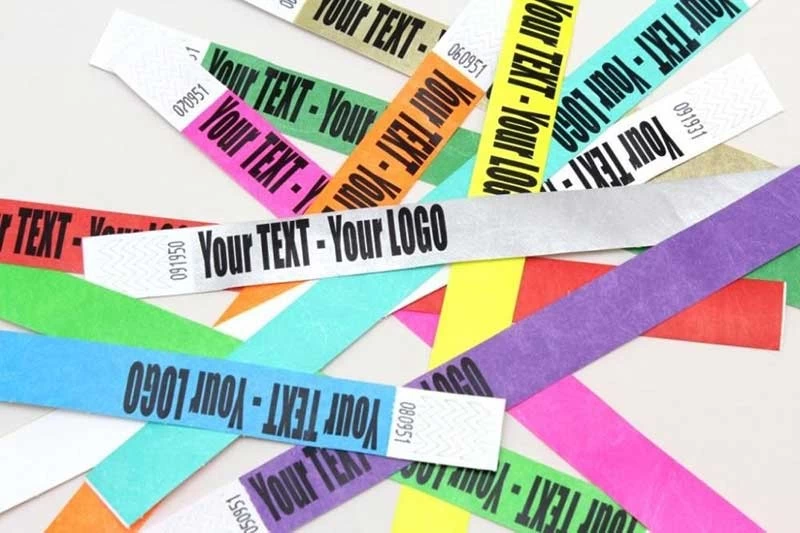 In short, RFID wristband is another packaging form of RFID tags. Different materials and chips can be selected according to the needs of the application to achieve different functions and make our lives more intelligent and convenient.
If you want to customize RFID Wristbands, you can contact us: info@nfctagfactory.com. Come and order now