What are the characteristics and applications of RFID anti-metal tags?
Chuangxinjia www.nfctagfactory.com 2018-05-24 15:09:16
The difference between RFID anti-metal tag and RFID tag is that RFID anti-metal tag has added an anti-metal material on the basis of the original. This material can preventstags from sticking to metal objects and failure. This kind of tag is called RFID anti-metal tag.

Anti-metal material is a special anti-magnetic absorbing material. It technically solves the problem that electronic RFID tags cannot be attached to metal surfaces. The tag canbe waterproof, acid proof, alkali proof, anti-collision, and can be used outdoors.

The main features of RFID anti-metal tags are as follows:
1. It has an extremely strong anti-metal performance, which can withstand high temperatures, can withstand temperatures of up to 200 degrees, and can also undergo mechanical shocks and strong vibrations.
2. RFID anti-metal tags have a very strong resistance to chemicals. For example, hydrochloric acid and sulfuric acid, RoHS certified will have a stronger protection rating than other similar products.
3. It can work in high temperature environments with stable performance, and is very suitable for IT assets that require small RFID tags. Such as laptop or tablet.
4. Comply with ISO15693 and ISO 18000-3 standard.
5. RFID anti-metal labels can be read good on metal, even farther than in the air.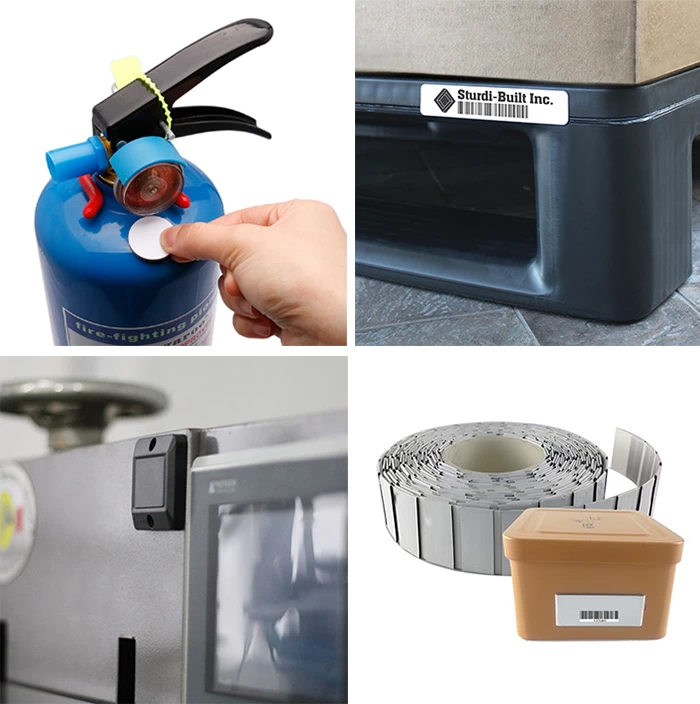 Application of RFID anti-metal tag:
1. Can be used for IT asset tracking, its smooth outer shell can fit into the exposed part of the enterprise IT server and equipment.
2. Suitable for use in the outdoor power equipment inspection, tower electric pole inspection, elevator inspection, pressure vessel steel cylinder steam bottles, all kinds of
electric power, household appliances products with check, asset management, logistics management, auto parts process management, slaughtering line management, etc.
3. It can be used for the inspection of recyclable goods.
4. It can be used for warehouse management, can identify single shelf, and can be read remotely by reader, which satisfies the user's visual requirements for traditional barcode
system.