RFID Cable Tie Tag - special tag for food traceability
sharon 2017-09-22 18:45:00
RFID cable tie tag is an unique anti-tamper tag designed for the traceability of food. It is in full compliance with EPC CLASS1 GEN2 standard, and its working frequency is 902
MHz ~ 928MHz. RFID cable tie tag adopts NXP G2XM chip, which is mainly used in the management of food traceability, including meat, vegetables, tobacco and Chinese herbal medicine
management. At present, our cable tie tags have been successfully applied to Chengdu Pork Tracing Management Project, Jiangsu pork traceability management project, and the
results wins users' praise.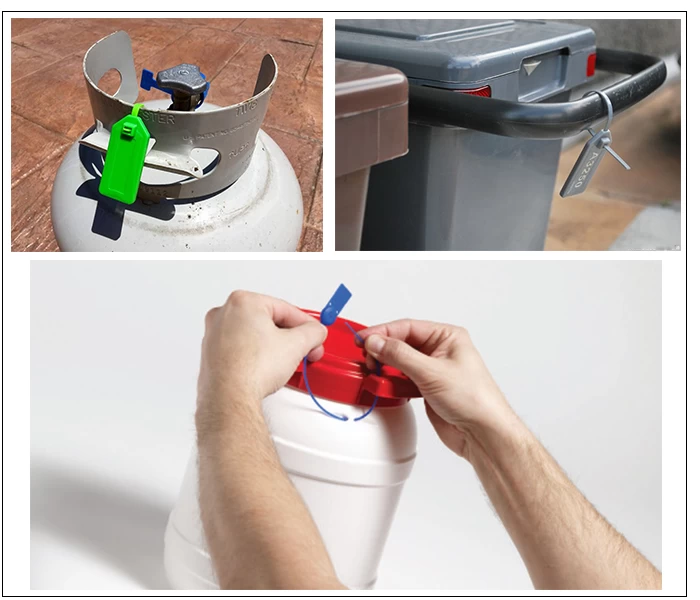 The product is made of polypropylene, specially sealed by ultrasonic. Anti-tamper design makes the tag can't be read if removing or cutting off the label forcibly. The tag is
easy to read, with stable performance, anti-demolition and other functions. Its material is composed of non-toxic, non-odor environmental friendly materials, which provides a
very convenient hardware conditions for the food source project.
Facing increasingly serious food safety issues, strengthen social regulation, control every aspect from the field to the earth become very important. To this end, Shenzhen
Chuangxinjia food safety trace RFID Tag use the Internet of Things technology to cover the important food safety area, detect and protect each link, and once the problem is
found, can be traced back to the entire system in all aspects of timely disposal, effectively protect food safety.
This unique cable ties design, ensures that the tag won't fall off, not damage in the process of food distribution, but also effectively prevent the demolition, in the meat
slaughter to the sales process, the operator or the consumer both can accurately through the traceability label, inquiry the quality of information trace, to acknowledge the
breeding ground, slaughter and processing, testing and other information of the pork you purchased. RFID Cable Tie tag is a very cost-effective food traceability tag.
Shenzhen Chuangxinjia uses the international advanced production and testing equipments, make innovation and improvement in the chip sealing and application, combined with food
safety traceability monitoring system to improve the rfid tag signal launch and accept read stability, trace every aspect of food products from the field to the table to protect
food safety, so that things networking technology to better serve people.