RFID Blocking Card From Chuangxinjia China
Chuangxinjia www.nfctagfactory.com 2016-04-14 10:22:29
Shenzhen Chuangxinjia(GreatCreativity) provides different kinds of RFID products and solutions for customers around the world. With our strongly R&D and advanced equipments in RFID manufacturing we are committed to
help RFID industry at high range. We have manufactured 13.56Mhz NFC cards, NFC wristband and NFC tag for e-payment and they are most popular payment ways in nowadays smart life.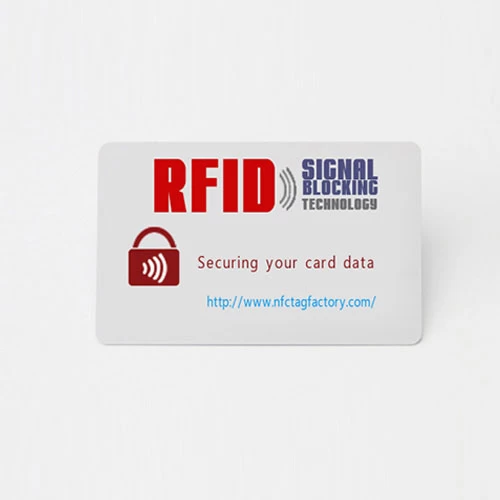 Now, mostly bank cards with RFID technology and data carrier into RFID chip. People can remote steal someone's bank card information anytime and anywhere through NFC smart phone or another reading devices. We are not safe and hard to
protect our property information. Shenzhen Chuangxinjia has spent 14 months and launched high technology
RFID blocking card
for protecting people's bank card then be always in safe and easy to take during our daily
life. You can put 1pc our RFID blocking card in your wallet then they can protect at least 4-5 pieces bank cards and make them safe. It will be inexpensive and high efficiency for our important information.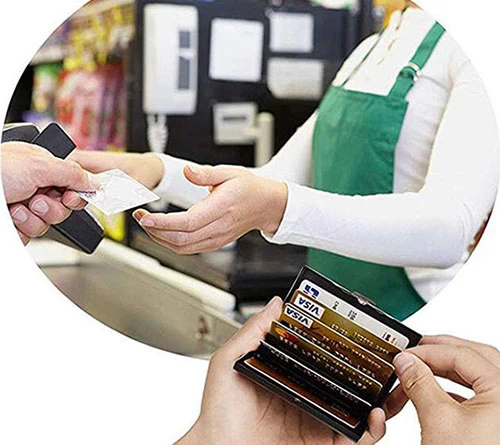 Comparing traditional RFID blocking wallet and blocking sleeve which are made of some kinds of shielding aluminum material with weak blocking function, Shenzhen Chuangxinjia provides RFID blocking card with special
antenna and PCB mould designing make cards with high efficiency for blocking all 13.56Mhz reading devices. This card can create and E-field noise that blocks and Jams the RFID credit card reader signal so it does not read any information
we have tested this frequency blocking many times with our R&D and result shows they are more widely and high level in blocking function for customer bank cards or important date cards.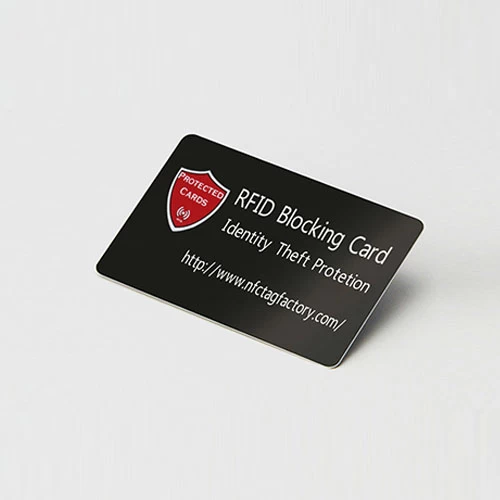 Only putting 1 piece Chuangxinjia Blocking cards in your wallet you can make all data safe and keep you property always into your account.

People may still have some doubts and questions in this technology and we are willing to help you to make all in safe.

   Q: Which kinds of cards can be protected with our RFID Blocking card?
   A: RFID blocking card will use 13.56Mhz frequency signal blocking technology so all bank cards, lisence card, residential card, credit card with 13.56Mhz chips then can be used and protected.

   Q: Does it need battery for working?
   A: They are also passive RFID function and electric current made themselves.

   Q: Does it have remind or notice function?
   A: We can set up LED device with RFID blocking card and can show lights when someone want to steal your information.

   Q: How many RFID cards can be protected under our blocking card?
   A: Normally they can protect 4-5 pcs at least and function can protect all at same time.

   Q: How about effective distances for blocking signal?
   A: 1CM will be best blocking signal and will be weaker and weaker if long distance.

Shenzhen Chuangxijia provides RFID blocking card with same credit card size for wallet holding better and 1.2-1.5mm thickness. We can offer customer logo printing, running number or customized package. Any interested into our now technology please feel free to contact us now. We are willing to work with you and make RFID industry high range.