The Traditional Manufacturing Industry Transition And E-commerce Enterprise Upgrade - Chuangxinjia R
Chuangxinjia www.nfctagfactory.com 2016-12-21 16:50:18
Enterprise mentor to share the journey of the conduct an enterprise: The traditional manufacturing industry transition and E-commerce enterprise upgrade.
The sharing class always with full passion, he emit his charm when he on the stage, he always do his best for every sharing class, sharing all his experience without any knowledge keep.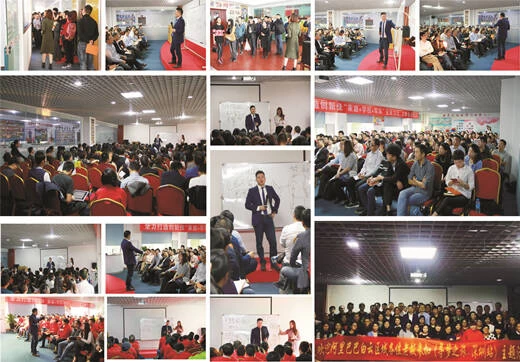 Two days on Dec 15-16 2016 in the afternoon, the network businessman from guangzhou, baiyun, zhongshan, dongguan, chongqing, zhenzhou area come to visit our company and study. We got the deeply infection from their enthusiasm of learn, hope the share from Mr,Wu can be collision out different lights with them.
From processing plant to hundred person team, from 10+ people handle all things of the company to clear every position statement now, from need to face many kind of foreign trade platform to get the benefit from stabilized platform now, from only one small company to have a big headquarters and 8 branches now, Mr,Wu also passed many tortuous path, encounter many troubles, grouping forward from the dilemma, so we had the brilliant of today, so he had the sharing experience for today.
For his dream (become a good lecturer), also for can give more help for more e-commence enterprise's fast growth, Mr,Wu not only do tour across the country, also very positive to every businessman who come to visit our company and study from us, hope his viewpoint can exclude the difficulty and anxiety for every enterprise, out of a force for everyone!