Colleagues'Birthday And Anniversary On July Party In Chuangxinjia
Chuangxinjia www.nfctagfactory.com 2016-07-07 10:58:07
To reflect humanized management and care of company to employees, and to enhance the sense of identity and belonging of staff to the company, making whole employees truly integrated into the company as family, to keep better work mentality, growing and developing together with the company. To promote enterprise culture construction, to deepen the enterprise culture connotation.There will be a birthday and anniversary party for colleagues in company every month, and celebrating with them.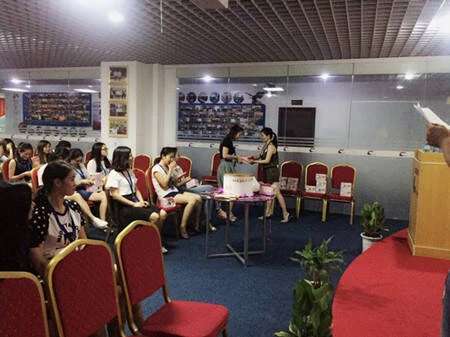 At 5:30 P.M on July 2016, after the prologue, the host will send the red envelops and presents prepared by planning department carefully to birthday and anniversary colleagues. Then, every staff who attend birthday party will send birthday wishes to star of longevity and sing birthday songs together. After that, the worker light the candles, the star longevity make a wish, blow out candles and cut the cake. Finally, we take photos together for memory.
Friendship and love make us get together, the company make us get acquainted with each other, workmates will remember the cheerful and warmhearted moment forever!