Australia's 2017 New Customs Regulations: Goods Must Provide Commodity Codes
Chuangxinjia www.nfctagfactory.com 2016-12-20 14:36:06
From January 1, 2017, all imported Australian goods must be provided the accurate and applicable six commodity code for each kind of goods, OOCL has issued notice to inform the customer to provide
the correct product code in the provision of feed, the announcement is as follows:
All goods imports to Australia are subject to a 6 digit HS Code to assist the Australian port authorities in conducting inspections and manifest declarations, as required by the Australian Import
Manifest Declaration.
For all imported goods in Australia, please customers provide the feeding of the goods, at the same time to provide accurate and applicable six-digit commodity code for each product to ensure the
smooth declaration of information. If the feed is missing on the exact and applicable commodity code, I will ask the Secretary to re-provide a correct feeding.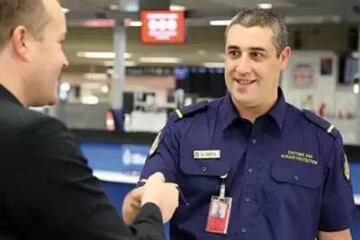 If you want to know more or want to customize commodity code products, please feel free to contact us: info@nfctagfactory.com