240 People Learned How To Transform And Upgrade E-commerce Companies Through Training
Chuangxinjia www.nfctagfactory.com 2016-11-28 16:34:56
Start from stand on the sharing stage, Mr.Wu as soon as enjoy in, he share his entrepreneurial experience to every entrepreneur, also help every middle and small enterprise live though their difficult time!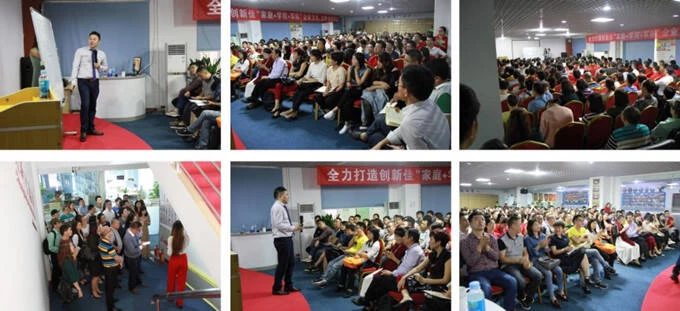 According to many years entrepreneurial phase, Mr.Wu summarize a complete set of management idea for company, unceasing get rid of trouble cage, arrange thinking, provide a good platform for staff, built hundred person team, unceasing complete corporate architecture, become the industry benchmark, Mr.Wu also running in other province, help the enterprise who need him, give counsel, solve problem, he spend all his power just in order to push E-commerce industry!
Warmly welcome Guangzhou area, north-west area, zhongshan area, longhua area, around 240 people to visit our company, everybody with full enthusiasm to study, the venue atmosphere is very strong also, the wonderful share win a lot applause also!