How safe is our RFID silicone wristband?
Chuangxinjia www.nfctagfactory.com 2022-09-28 15:59:51
RFID Silicone Wristbands In recent years, silicone wristbands have led a boom and frequently appeared in various social celebrations, such as hotel events, star concerts, charities, social groups, tourist attractions and other activities to identify logos and event souvenirs.

Because of its good stability, silica gel is particularly resistant to high temperature and low temperature, so it can be heated in a microwave oven at high temperature without deformation or release of toxic substances, and it can also be refrigerated in the refrigerator! Because the texture of silica gel is closer to human skin, and it is non-toxic and odorless, it is also very healthy for children to use pacifiers made of silica gel, and good silica gel has the function of automatic disinfection, does not stain and is easy to clean. Now many families use it. Silicone products such as silicone kitchen utensils, because it can be cooked completely in a microwave oven, which is more worry-free and time-saving, and more importantly, it will not produce oily smoke.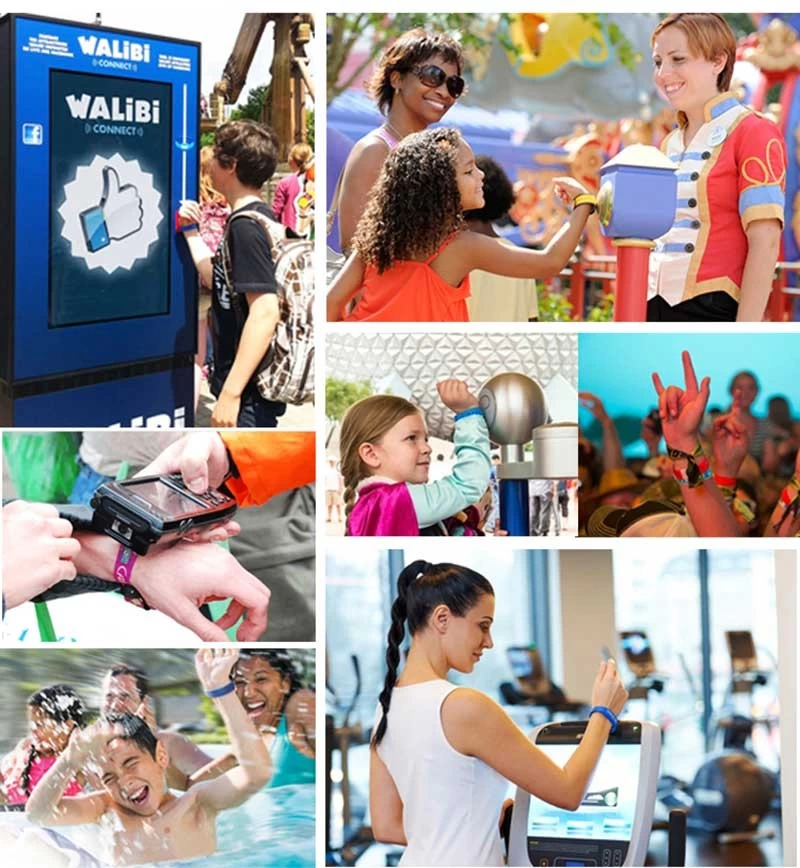 Why are silicone wristbands so popular in various activities: the main component of silicone wristbands is silicon dioxide, which is chemically stable, non-flammable, no odor, weather resistance, chemical resistance, temperature resistance, economical and environmentally friendly, and Beautiful and generous, with ornamental and commemorative.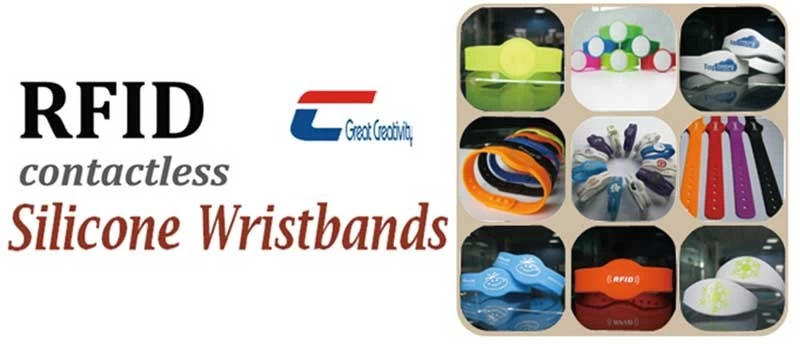 RFID Silicone Wristband Features:
1. It is made of 100% silicone one-time molding, which has the characteristics of non-toxic, non-cracking, long service life, and non-irritating to the skin.
2. The closed-loop wristband is adopted, with bright colors, good hand feeling and comfortable wearing.
3. After installing RFID, it can be used for query tracking
4. Waterproof, moistureproof, shockproof, high temperature RFID silicone wristband chip TK4100, EM4200, T5577, EM4305, F08, Mifare S50, Mifare S70, Ultrglight, I-CODE2, Alien H3, IMPINJ G2, NXP GEN2 and other RFID silicone wristbands It is a kind of smart radio frequency special-shaped card that is convenient and durable to wear on the wrist.
The wristband electronic label is made of environmentally friendly silicone material, which is comfortable to wear, beautiful in appearance and decorative; it can be divided into disposable wristbands and reusable wristbands.
Real silicone products are not harmful to the human body, and they play an easy-to-use and durable function at home, changing people's lives.
To purchase RFID silicone wristbands, please contact us via email: info@nfctagfactory.com