Russia uses RFID tags to crack down on illegal shoes sales
2018-05-15 17:41:20
The Russia Ministry of Industry and Trade will impose on January 1, 2018 the shoes sold in Russia to be affixed with an RFID tag for combating smuggling and illegal footwear
sales.
As early as the end of 2013, the Russian Ministry of Industry and Trade planned to use RFID tags on footwear and fur to combat counterfeit and shoddy products. It is reported
that Russian government departments are actively promoting RFID technology, but due to price reasons, the trade field has not yet reached the level of popularization.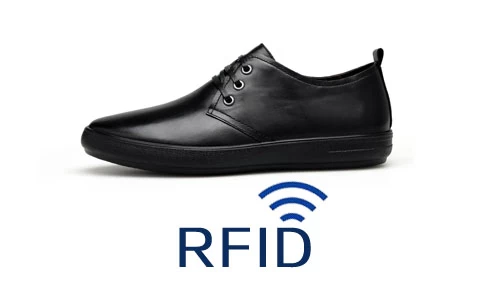 According to the Russia revealed, the Russian government will impose on January 1, 2018, all types of shoes sold in Russia must be accompanied by RFID tags. The move is aimed at
cracking down on smuggling and illegal import of footwear.
It is reported that the Russian government suggests that after January 1st, 2018, all shoes will be subject to RFID tags regardless of cost. Selling footwear products without
RFID tags will be fined. At present, many domestic shoe factories exporting to Russia are actively seeking RFID solutions to obtain legal status for sales of shoes in Russia.
RFID for shoe traceability management:
Embedding RFID tags into the shoe can record a complete set of information about shoes, tracing the traceability process. Can understand relevant records that including
materials, fabrics, origin, manufacturers, whether the importer and the final retailer of shoes, etc. It is a very important source of information for traceability management of
shoes and combat illegal sales activities.
Application of traceability management:
In terms of traceability management, Chuangxinjia has achieved project application in manufacturing, medical field, animal husbandry, etc. At present, we are actively exploring
the traceability management in other fields.