Chuangxinjia successfully concluded in shenzhen iot exhibition with many praise
2017-08-21 18:35:45
In August, the summer heat in shenzhen was not as hot as the "2017 9th shenzhen international Internet of things expo" hot scene at the shenzhen convention and exhibition
center. Shenzhen International Internet of Things Expo has come to an end.
Our company is carrying various RFID tags, NFC electronic tags and various RIFD solutions there.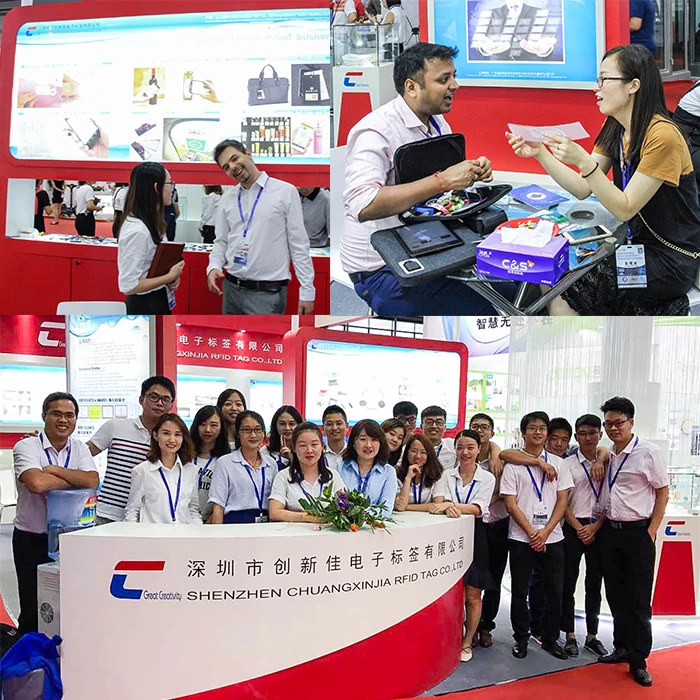 This exhibition, our company actively organize, elaborately displays, use samples show, information release, on-site explanation to show and promote our company. At the A75
booth at No. 2, there are occasional exhibition visitors to stop and watch our products, inquire about the size of the company, to understand the advantages and characteristics
of our company's operation.
During the exhibition, many customers brought their own industry related problems on-site consult our r&d staff and project managers. It can be seen that with the development of
the Internet of Things industry, the Internet of Things has penetrated all aspects of people's lives, real-time bus inquiries, traffic monitoring, food safety traceability and
other. The technology of greatly facilitate the people living and travel is the application of Internet of things. This exhibition will convey everyone that using the Internet
of things to create a smart life.
Chuangxinjia experienced the development and innovation from the smart card to rfid tag over 12 years, as well as a comprehensive transformation of market products, at present,
it has developed into a national high-tech enterprise integrating r&d, production and sales. In the future, chuangxinjia will continue to provide high quality products and
professional solutions for our industry customers through technological innovation, so as to contribute to the development of the Internet of things!