Shenzhen Chuangxinjia Technology Company Appeared Splendidly In The 2014 International Internet Of T
Chuangxinjia www.nfctagfactory.com 2014-08-21 15:15:16
Shenzhen International Internet of Things and Applications Exhibition  is related to a complete Internet of Things chain, RFID, sensor network technology, a short distance communication technology, the latest mobile payment technology, electronic label production solutions, reader development of the latest technologies, middle ware precise control technology, and networking technologies, Which are play an important role in transportation, industrial automation, intelligent grid, smart home, five even, security, personnel, vehicles, military, asset management, costumes, icons, home intelligent, urban management, environmental monitoring and other areas of comprehensive solutions and demonstrate the successful application of high-level international event.
Shenzhen Chuangxinjia company participated in Shenzhen International Internet of Things and Application Exhibition at booth A16 on August 14, 2014. Welcome new and old customers to visit.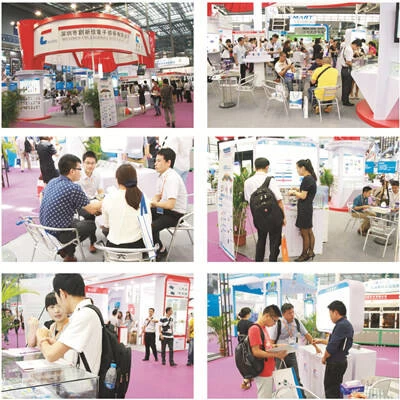 Early in the morning,our colleague went to the exhibition to prepare for welcoming the visitor.our colleague are always full of power and confidence to show their professional knowledge and seriously attitude for everyone visitor.
At the shows opening,our exhibition were fill with customers.But everything went  according to schedule. Our colleague were talk to customers about RFID, smart cards patiently that not only shows our professional knowledge but to prove that we were all ready.
After talking with customers,we are exchange business cards, carefully recorded conversations with customers in order to follow up on the client. Therefore we do believe that serious and focused attitude will bring more business in the near future.
Exhibition for the Chinese even the international The Internet of things industry ( RFID, sensors, intelligent identification, wireless communications ) provide a perfect platform for enterprise networking industry chain manufacturers, suppliers, distributors, Application integrator to aggregate, display, communicate, discuss and cooperate. Meanwhile, the Exhibition take advantage of wide and influential propaganda to invited a lot of The major Internet application industry end-users,Information service providers and The integration of software development in order to achieve close mutual understanding and business cooperation between the supply and requisitioning parties.